Rave about Ramen
Tucked away in the back corner of the Hong Kong Supermarket off of 183 is a tiny Japanese ramen shop, barely even visible behind several Pho,Thai and Chinese stores and restaurants.
This place is probably going to go out of business soon being surrounded by other Asian restaurants right? Apparently not, as the line for Ramen Tatsu-Ya is frequently out the door; and during especially busy times, the line goes past the next door post office and wraps around the corner.
And there's a good reason for it; their dishes aren't just any old packaged ramen with pieces of bok choy thrown on top. Their food has been featured in Bon Appetit magazine, Impact Austin, and the rave reviews on Yelp can attest that their ramen is worth the wait.
After the food comes the atmosphere: Ramen Tatsu-Ya has a unique vibe that I've never seen in an Asian restaurant. They somehow keep a classic Japanese appearance while maintaining a real Austin-y feel. About half of the customers look like they just came from the drag, and the staff wears casual T-shirts and bandanas. The place is somewhat small and it's dine-in only, so if you go during a busy time in a small group you might be  asked to share a table with other customers or sit at the bar.
 So, what about the ramen itself? They offer two different variations of their Tonkotsu Original: Tonkotsu Sho-Yu which has bamboo, crushed peppercorns, scallions and roasted seaweed; and Mi-So-Not/Mi-So-Hot which has ground pork, bean sprout, cabbage and a small dish of spicy edamame on the side to add.
If you've never really had restaurant-style ramen, the Original is a really good dish to start with; the Mi-So-Hot is kind of an acquired taste but still really good.
Vegetarians and vegans can also enjoy the food. They serve vegan ramen on Sunday nights and curry bowls and salads are offered every day.
Ramen Tatsu-Ya is a great place to eat if you love Asian food and a chill atmosphere. They're open Tuesday through Friday from 11 a.m. – 2 p.m. and 5 – 10 p.m., and 12 – 3 p.m. and 5 – 10 p.m. on Saturday and Sunday.
About the Contributor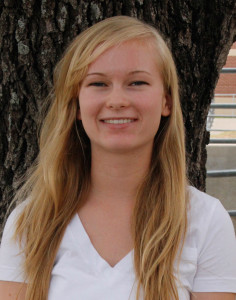 Shannon Steidel, Editor In Chief
Hi I'm Shannon, I'm a senior and Editor-In-chief this year. I'm a member of the Color Guard and in my free time I like to read, listen to music, and spend...