Shock Value vs. Honest Portrayal
Netflix's '13 Reasons Why' romanticizes teenage suicide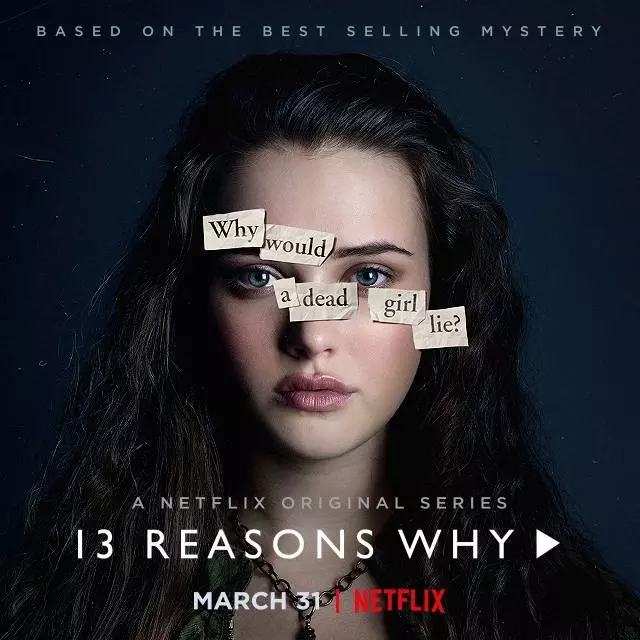 Advertisement
Hang on for a minute...we're trying to find some more stories you might like.
Netflix's latest original hit 13 Reasons Why follows the aftermath of a high school student's death. Much like the novel by the same name, 13 Reasons Why has been praised by audiences for a realistic portrayal of teenage angst.
Hannah was a teenage girl who committed suicide, leaving a series of tapes behind explaining why she ultimately chose to end her life. The show goes through the 13 tapes, and with a series of flashbacks, the viewers piece together the events leading up to Hannah's suicide.
The tapes are left to Clay, Hannah's classmate who had a crush on her. Each tape describes an event in Hannah's life, from car accidents to bullying to stalking, and accuses the person who the tape is addressed to for their part in her death. As Clay listens to the tapes, he becomes a crusader and tries his best to repair Hannah's reputation at school despite the attempts from the school and the other students on the tapes to stop him.
13 Reasons Why aims to show the tragedy of teenage suicide but falls flat. The story of Hannah's death ends up being shown as a plot for revenge, the tapes end up being a way for her to spite the people she feels wronged her, and there is the insinuation that Hannah could have been saved if Clay had shown his love for her. All this helps perpetuate the romanticization of suicide, making it seem like romance is the solution instead of getting professional help. This is extremely dangerous considering the show's easy influence on young viewers.
The show also has an incredibly graphic nature. There are scenes that contain rape, domestic violence and death and every single one of them is visual. The viewers see every gory detail, especially Hannah's suicide which is intended to strike a chord with viewers and convey intensity and pain, but in reality inches more toward a step-by-step guide. There are some graphic content warnings at the beginning of the episode but they need to be much stronger.
Overall, 13 Reasons Why is an interesting watch. The mystery of the tapes and trying to figure out who did what make the episodes enthralling and easy to get by quickly, which is perfect for Netflix, but the content needs to be taken with a grain of salt.
While it has received accolades for its depiction of suicide, it still addresses what are complex and serious issues with a glossy Hollywood lense. It is an entertaining and exciting show but it is not the tool for suicide prevention or awareness that it is hyped up to be.