SXSW spotlights Korean artists
Annual KCON held in Austin
Hang on for a minute...we're trying to find some more stories you might like.
Featuring flashing lights, soulful tunes, and perfect moves, KCON (K-Pop convention) boasted the best of Korean pop in the heart of Texas. Despite the language barrier and cultural difference, local Austinites, including several students, enjoyed the night at SXSW.
"Overall, it was crowded and really exciting and loud," senior Sarah Lee said. "Even though I waited three and a half hours in line downtown, it was worth it."
Crush, Lee Hi, KARD, and Jay Park performed in the main and the Belmont. Occuring on the nights of Mar. 16-17, KCON gave K-Pop artists an opportunity to stretch their fan base across borders.
"Overall, Crush was the best performer," senior Anna Gilbert said. "It felt as if we weren't only watching and listening to his music, but that we were experiencing it with him."
Even though people flocked to the event in the beginning, the crowds died down a bit near the end, allowing fans to meet the artists.
"I sat next to Jay Park for a minute," Lee said. "His skin was so clear and my sister took a selfie with him."
Despite having the hectic schedule of a K-Pop idol, Park was one of the artists who took time for his fans.
"After the show, Jay Park ran back up on stage and sang a few more songs," Gilbert said. "Because there were fewer people, it was a lot more personal."
This year marks the fifth KCON event, and each year brings a more diverse, talented lineup.
"I loved every second of it, seeing some of my favorite Korean artists in Austin," Gilbert said. "I would definitely wait in line for four hours again next year."
About the Writer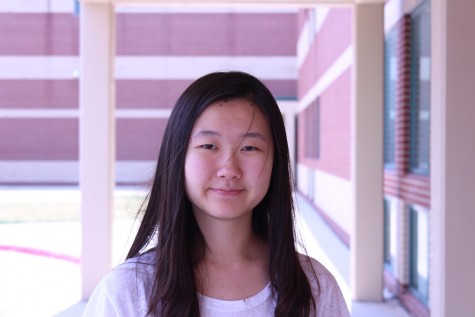 Sumin Son, Editor-in-Chief/news editor
Hello! My name is Sumin Son and I am thrilled to be Editor-in-Chief and news editor of our Trailblazer this year! I am a senior and this will be my third...