Early Bird Catches the Worm
Bird Bird Biscuit offers fresh, organic fresh sandwiches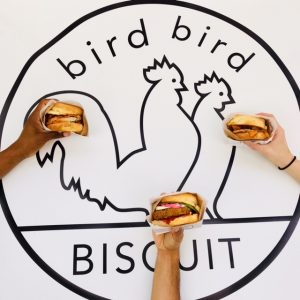 Big, flaky biscuits seem to be a Southern favorite, and making a sandwich out of one makes for a hearty meal.
The newest Manor Road restaurant Bird Bird Biscuit opened its doors June 28 to rave reviews. With a rating of 4.5/5, this neighborhood restaurant is grabbing people's attention.
The main dish offered is a variety of biscuit sandwiches. They all contain organic eggs, with the importance of natural and organic food in mind.
"That's the motto of our restaurant. Serving healthy, delicious food is our job," Chef Brian Batch said.
These high quality, delicious foods are served throughout the day until all the sandwiches are sold out which also makes this restaurant unique. Since all the sandwiches have sold out quickly, Bird Bird Biscuit is doubling their available sandwiches.
The best-selling Bird Bird Bacon is served with crispy bacon, organic eggs with medium cheddar and bacon-infused Chipotle mayo. In one week, 1621 Bird Bird Bacon sandwiches were sold out of 3963 total sandwiches.
Additional sandwiches include Lovely Day that has house-made chicken sausage, organic egg over medium cheddar and basil pesto; the Little Bird is comprised of  organic egg over medium cheddar; and Queen Beak contains spiced and breaded chicken thigh, cayenne black pepper honey, and bacon-infused chipotle mayo. Sides include the classic Biscuit & Jam.
For those who want to bake their biscuits at their home, Bird Bird Biscuit sells their dough.
"I never had biscuit sandwiches and I didn't think this would taste this good," junior Emily Kim said. "I'm very satisfied and want to visit again."
If you are having that one day of just wanting to eat a homemade biscuit sandwich, go to Bird Bird Biscuit located at 2701 Manor Road, Austin, TX 78722.
They have unique hours since these biscuit sandwiches are for breakfast and lunch. They are open from 7 a.m. to 2 p.m.
For more information, go to
About the Contributor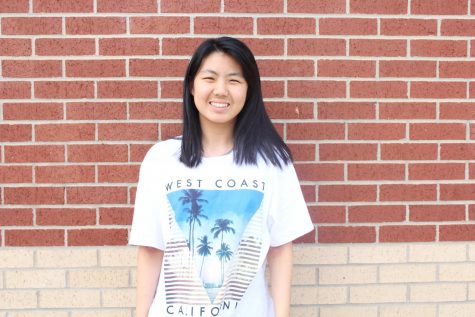 Jinhee Wang, Sports Editor, Reporter
Hi! I'm Jinhee and I am a senior this year! This is my third year on staff and second year as sports editor. I love watching movies in bed during winter,...