'A Long Time Ago' Needs A New Future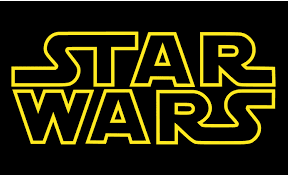 As the Skywalker saga of Star Wars comes to a close, Disney has to reconsider what it does with the 40 year old franchise. More specifically, Disney needs to understand that even though Star Wars movies can be box office hits just by the name, production time and story quality should never be sacrificed just to make a buck.
Did you like "The Rise Of Skywalker"?
Yes (64%, 9 Votes)
No (36%, 5 Votes)
Total Voters: 14

Loading ...
The sequel trilogy that began with 'The Force Awakens' and has closed with 'The Rise of Skywalker' was far different from the previous films of the franchise in terms of production. Previously, both the original series from the 80s and the prequel series from the early 2000s were released at three year intervals, with little to no other Star Wars projects being developed at the same time. With this trilogy, main episodic movies were released every other year, along with an anthology such as 'Rogue One' in between the main films. The amount of people, resources, and time that is required to make five films in five years, in addition to television shows, theme park expansions and a video game is an unprecedented work load for a single franchise. This time compression results in less effort being put into pre-production as the studio focuses simply on getting movies filmed and in theaters. 
Disney is a very large corporation that has openly displayed its takeover of the entertainment industry. The six highest grossing movies of 2019 were all distributed by Disney or studios under it. But with this large influence comes a very corporate mindset when it comes to productions, where profits are put above the products under the guise of sequels and remakes (categories which all of the six highest grossing movies could be put into). So even though Star Wars movies are all part of the same story, their value as cinema should not be dependent on other films. From the main plot points to literally the main antagonist, the movie is full of callbacks and cameos to the point where it would simply crumble if it weren't part of a series. To a steady Star Wars fan, these pings of nostalgia are fun and enjoyable, but it's overall just lazy writing. After the 'Last Jedi' set up a very touching message about how the Force can be in the meek and forgotten, 'Rise of Skywalker' rejects those ideas in favor of a rehash of an action epic about bloodlines and power-starved sith lords, and in the process neglects the characters it introduces.
In contrast, a lot of the smaller projects have been great successes, both commercially and as entertainment. Part of what made the "Mandolorian" series so popular was not only that it's a fresh form of Star Wars, but that it focused down its narrative and gave credit to the common people of its galaxy. Converesley, Disney has stated that we can expect a new Star Wars film in 2022's holiday season, followed by two more every other year. The synopsis is still unknown, but the fact remains that the studio is still focused on cashing out on the name, which should be worrisome. This mentality only leads to a dark method of production, where a movie is merely a continuation of a series, not an individual piece. Disney needs to look back at The Rise of Skywalker and see that a rushed schedule is where originality is lost, and the movie itself was released with only remnants of storylines and character arcs, making the overall plot an exploding space station of a mess.
Leave a Comment
About the Contributor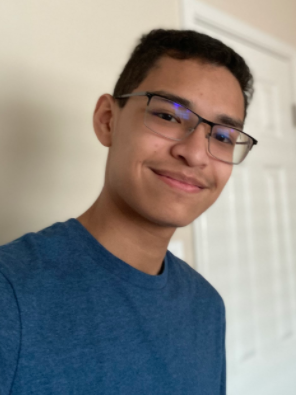 Ruben Flores, Editor-in-Chief and Opinions Editor
My name is Ruben Flores, and I'm a senior This is my third year on staff. I'm a reporter, the  Opinions Editor and Editor-in-Chief. I play the bass...