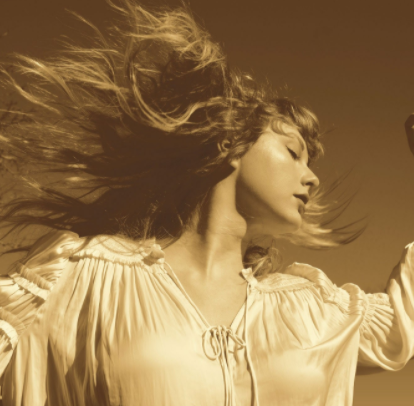 The New Yorker (the original is from Taylor Swift's Instagram)
"Fearless (Taylor's Version)" marked Taylor Swift's return to her country roots with the album that sparked her success. After losing her masters (original recordings) to her ex-manager Scooter Braun, her new deal with Republic Records allowed her to re-record her albums so long as they were as sonically similar as possible to the old ones. Although Fearless sounds nearly the same, Swift's matured vocals and life experience after the original album's release added a new layer to it. The re-release was still treated like a new album, complete with a six-pack of unreleased vault tracks, ranked below:
"Mr. Perfectly Fine"
It seems impossible that this wasn't included in the original album. The catchiness disguises the sad lyrics and it is complete with an iconic Taylor Swift bridge!
"Don't You"
The production is softer, allowing Swift's incredible vocals to shine through in this. Out of the vault songs, it sits fifth in line, a track number known for being the saddest. It definitely lives up to the expectations!
"That's When" ft. Keith Urban
I'm not a big country fan outside of Taylor Swift classics, so I wasn't expecting to enjoy this collaboration, but I was pleasantly surprised. It vaguely sounds like "August" from one of Swift's more recent albums "Folklore," and is a perfect transition from the previous indie era to country.
"You All Over Me" ft. Maren Morris
This song demonstrates the capability of Swift's lyrics- the aftermath of a breakup is detailed intensely through extensive metaphors and is made even better with Maren Morris's backing vocals.
"We Were Happy"
A slower country song, this is sadder and sonically different than the rest of Swift's vault tracks. Her lyrics dominate, complete with her signature imagery and narrative writing. It is another breakup song though, which is why it probably didn't make the cut for "Fearless."
"Bye Bye Baby"
Compared to the rest of the vault songs, this almost falls short. Thankfully, the bridge and lyrics still make up for it! My favorite is "the picture frame is empty; on the dresser, vacant just like me."
Thanks to these new tracks, "Fearless (Taylor's Version) has and will continue to accomplish Swift's goal of devaluing her original album. Of the original tracks, "Fifteen," "The Best Day," "Hey Stephen," "The Way I Loved You" and "Forever And Always" should also be listened to!