Squid Game A Success
Squid Game has been all the rage since its Netflix release on Sept. 17. Only nine days after its debut, Squid Game had been watched by 62 million people, setting it up to become one of Netflix's most popular non-English shows. There are many reasons why this action thriller is such a hit.
In only nine episodes, Squid Game is able to introduce many characters for audiences to relate to, plenty of gore and violence and some mind-blowing plot-twists. It provides viewers with an action-packed plotline guaranteed to have audiences on the edge of their seats. The main character is introduced as a man who just wants to be with his daughter. Some of the other characters are shown as people who just want to succeed in life or be with their families. All of these characters are easily relatable to a wide array of people. But, it is also full of gruesome deaths for horror fans, as well as surgical gore and injuries. The plot twists and surprises add to the dramatic nature of the show, too.
Not only does it have a fantastic storyline, it also includes amazing character development, breathtaking costumes and a stellar cast. The characters grow and change a lot throughout the series and make audiences switch who their favorite characters are a lot. This variability contributes to the appeal of the show. Though the costumes in the first part of the show are pretty basic and minimal, starting in episode seven, called "VIPs," new characters are introduced, and with them come fabulous and intricate costumes. The cast of the show contains two models as well as seasoned actors, making the very interesting show even more intriguing.
Squid Game has also opened a door into Korean culture for many and become a well-loved fan favorite. Through the exposure on the show, many people learned about common Korean children's games and on many social media platforms, people created fan art, theories and memes about the show. One of the most popular social media trends relating to the show is the dalgona candy challenge. The children's game involves carving a shape – either a star, circle, umbrella or triangle – out of a honeycomb candy, known as dalgona, using a sewing needle. This game made an appearance in the third episode of the series, "The Man With the Umbrella," and now has fans recreating the game by making their own versions of the dalgona candy at home. 
All in all, Squid Game is a great new show that deserves all of the attention it is receiving. With its exquisite visuals, unexpected plot lines and trend-worthy games, Squid Game is a fantastic series.
Leave a Comment
About the Contributor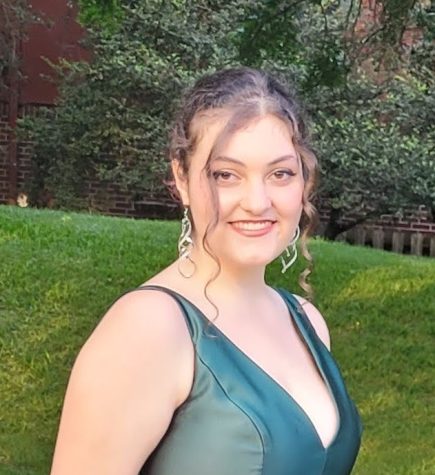 Gabby Cohen, Editor In Chief
Hello, I'm Gabby! Carter and I are Co-Editors In Chief for the newspaper this year. I am a senior and I have been involved with journalism for all of high...