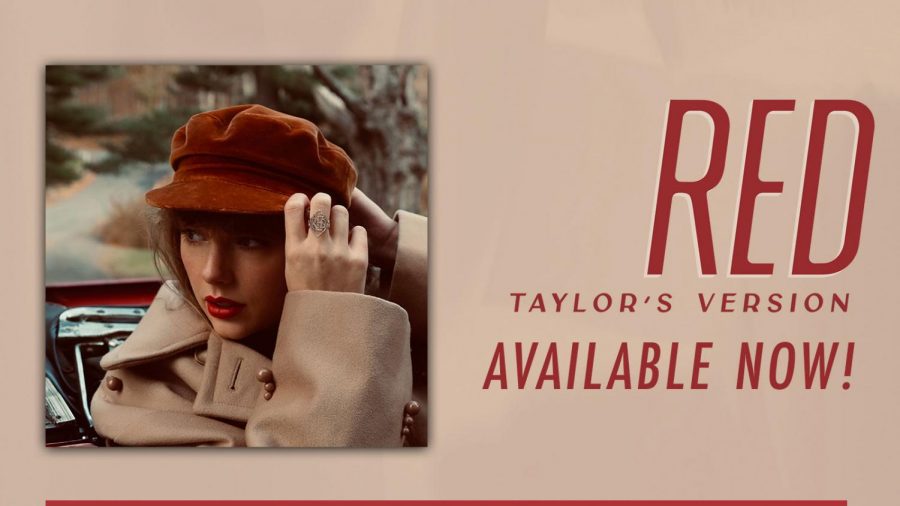 taylorswift.com
Taylor Swift just released Red Taylor's Version to devalue her old version. Her old label, Big Machine records, sold the master recordings of Swift's first 6 albums to investor Scooter Braun without her consent. Swift was not offered the option to buy them herself and as a result, Swift is re-recording all original albums with songs "from the vault" to upgrade the album's value. Though her matured vocals and appeal of listening ethically would have appealed to harcore Swifties, most casual fans wouldn't care as Swift is a multimillionaire who doesn't need to own old albums, but what Swift and other stars do sets a precedence for smaller artists. Here are the songs from the vault, rated!*
Better Man 9/10
Swift wrote Better Man for herself but gifted it to country band Little Big Town after it didn't make the cut for the original album. The re-recorded introduction sounds like taking a walk after it snows. Overall, this song and its production is the epitome of Red. 
Nothing New ft. Phoebe Bridgers – 10/10
Unlike most of the vault songs, Nothing New is about growing up and wishing you could turn back time, something everyone can relate to. Specifically, Swift wrote it after feeling like she'd lost her novelty as an artist and wondering if her fans and the music industry would still love her when she wasn't new. It reflects on how women are seen as disposable after they age out, but the fact that Swift is singing this as she is 31 proves how wrong she was, and turns this album into even more of a full circle.  
Babe 8/10
Originally, Swift wrote Babe for Sugarland, another music group, but because they are managed by Big Machine Records, the same record label that stole Swift's master recordings, she re-recorded it. Her voice alone adds new depth to the song. 
Message in a Bottle 7/10
Most of Red was country, but Swift experimented with pop, as seen with her singles. "Message in a Bottle" is most definitely pop and was probably a single that didn't meet the cut. It is debatable whether it would top charts in 2012 or belong in the Zootopia movie soundtrack. 
I Bet You Think About Me 9/10
This is the Mr. Perfectly Fine of Red. One lyric sums it up pretty well: "I bet you think about me when you say 'Oh my god, she's insane, she wrote a song about me!'"
Run ft Ed Sheeran 8/10
Run sounds like it would be sung at a campfire in the best way possible. It reminds me of Swift's last original album, Evermore. 
The Very First Night 10/10
Just like Message in a Bottle, this sounds like a discarded single. It makes sense that it didn't win the battle, but it is still definitely worth many listens. Play it for the kids you babysit.
All Too Well 10 Minute Version 10/10
After fans begged her to release the 10 minute long version of All Too Well, Swift obliged. Swift's best songs are the ones where she paints a full story, and this adds even more to the original, which is her most critically acclaimed song: it's much more intimate and reveals details which are all the more emotionally devastating. It definitely lives up to how much it was hyped up and gives context to so many other songs on the original edition of Red, such as The Moment I Knew. Swift also wrote and directed a short film to go along with it, and everyone involved did an amazing job. The full story is visually depicted and makes everything seem so much more real. 
*Ronan was also a vault single. It is about a little boy who passed away from cancer and the lyrics are from his mother's blog. Similarly, Forever Winter is perfect for the bridge between fall and winter, but Swift wrote it for her friend who was suicidal and passed away after overdosing. Rating them destroys the purposes of the songs and who they honor.