Halloween Costume Ideas
October has officially begun and Halloween is near. Finding the right costume for Halloween can be quite the struggle. Whether students choose to go trick-or-treating, Halloween parties or just to dress up for fun, a good costume is a must.
Classic costumes to wear on Halloween are vampire, clown, ghost, zombie, pirate, witch or wizard, angel, devil, Frankenstein, superheroes, villains, elf and goblin costumes. 
Traveling back to the past and dressing to resemble these previous decades is also a costume option. The 1950s Rock 'n Roll look, 1960s hippies, 1980s punk and retro are a few examples one could go for. 
Halloween is also a time to dress up as video game characters. Among Us players, Minecraft's default character, "Steve", or creepers, Mario, Luigi, Princess Peach, Toad, Legend of Zelda's Zelda or Link, are just a few gaming characters one might like.
Dressing up as characters from favorite shows, movies and anime like Tinkerbell, Toy Story, Teen Titans, Avatar: The Last Airbender, Demon Slayer, Haikyuu, Jujutsu Kaisen, Annabelle, Chucky and Naruto are some ideas students might be interested in.
Leave a Comment
About the Contributor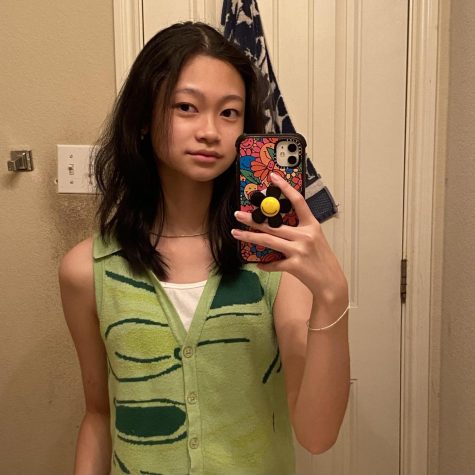 Sarah Carlile, Reporter
Hi, I'm Sarah Carlile and this is my first year with newspaper staff. I'm very excited to start writing. In my freetime I do art and listen to music....