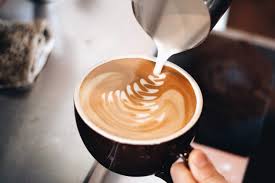 Districtcoffeehouse.com
The smell of fresh coffee and the sound of music and poetry rings through the room every year at Coffee House hosted by the Choir Boosters. This event – slated for March 14 in the cafeteria – allows students to showcase their talents, such as playing guitar, singing, acting, and even performing poetry.
"Auditions are kind of the same every time," junior Gabby Garcia said. "The first year I did it I was nervous, because it was the first time I was going to perform in front of people all by myself. It was a really fun experience."
This years' auditions had 40+ people sign-up for a chance to perform, but only half were chosen for the final cut. In the years Coffee House has been running, the numbers have grown significantly.
"I think this year we had a lot more people audition, and a lot more people make it." junior John Huber said. "Because this is open to the entire school, we had to cut more people this year. We might also need another audition day as well."