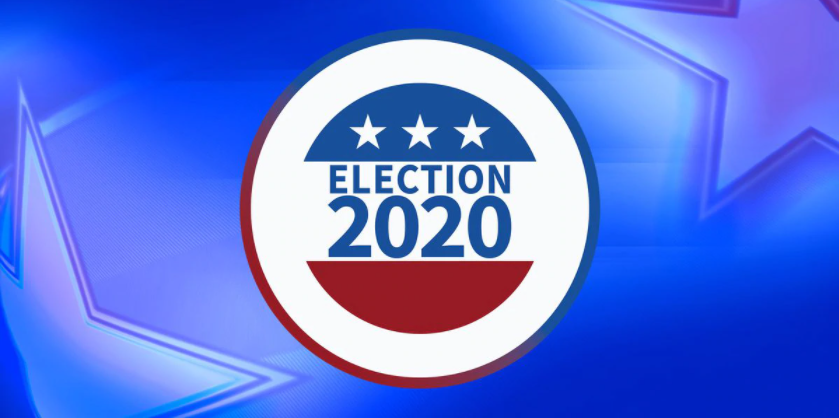 Source: Associated Press
1. The main candidates running in this year's US presidential election will be President Donald Trump for the Republican party and Joe Biden for the Democratic party. President Trump is the automatic runner for the Republican party because of his role as the incumbent president, while Mr. Biden won over the Democratic nomination from Bernie Sanders. Mr. Sanders exited the race due to Covid-19 arising in the states this April. Meaning that Biden and Trump are the indefinite candidates for this year's election.
2. President Trump has been suggesting that the 2020 US election be postponed until a later date because of Covid-19. The election day has never been delayed because of lengths you have to go through in order to postpone it. Nov. 3 is the day the election has always been on, even during wars. If we were to delay this year's election it might make it seem like an easy and accessible thing to do, which could potentially be bad if the president keeps delaying it for as long as possible. Still, there is no reason to not be alert for the possibility of the election actually being moved. Covid-19 is a cause for panic so it is not completely unlikely that it will be postponed for the first time in US history.
3. This years' campaigning has been moved indoors because of the risk of Covid-19. That includes rallies and rope lines for both the Democrat and Republican parties. They have all been moved indoors with few people in actual attendance. After the threat of Covid-19 became serious the candidates had no choice but to move them inside.
4. This year's election is especially important because it determines who will be charged with ending the pandemic dismantling the country, as well as shaping the new nation and laws in the aftermath. Americans seem to be especially unhappy with how Trump has tried handling the pandemic so far. Some Americans still believe he deserves redemption in this area, because they believe he has built up a substantial economy during his presidency. 
5. This year because of Covid most ballots will be going through the mail in Texas in order to practice social distancing. This year's election will be mostly an all-postal voting to avoid a spike in Covid-19 cases. However, if need be, you can still vote at a polling place if you do not have a living situation suitable for mailing your ballot. 
6. Mailed ballots are a good thing for social distancing but there is worry about how fair the votes will turn out in mail. It's easier to tamper with votes VIA mail and it has caused concern among voters and the candidates. Additionally, some people who want to vote may not be able to unless they go to the polling place in person. 
7. There are expected to be more younger generations voting this year because of the Black Lives Matter movement surfacing. Biden is for the movement of Black Lives Matter, while Trump says he is "about law and order" and does not support the rallying Black Lives Matter has caused. There's expected to be more votes for the Democratic Party this year because of Biden's stance, making this year's election a neck and neck race. The outcome of the election is mostly dependent on how many votes the younger generation provide. 
Information Credit: Copyright Charter Communications, © 2020 TIME USA, LLC