Multiple disasters threatening the US
Currently, on the US gulf coast, Hurricane Sally is crashing the coast hard, causing immense damage. Not only that, but there are multiple unpredictable wildfires ravaging throughout the West Coast from California to Washington. 
The first warnings of Sally were found on Tuesday, Sept. 15, 2020.
Hurricane Sally is starting to look like it's threatening to bring historic flooding and life threatening flash flooding. According to CNN, Hurricane Sally could drop 30 inches of rain in 24 hours. The eye of the storm is a Category one hurricane with winds up to 80 mph. Heavy rain and severe force winds have already started and the impacts of the storm are predicted to worsen as Sally inches ashore on Wednesday near the border between Mississippi and Alabama.
Winds over 70 mph are more prone to cause lots of damage, downed trees and power outages. Tornadoes are also a high possibility to be embedded in the rain that comes to shore.
As for the wildfires, there are over 15,000 firefighters on the frontlines in California. The fires have destroyed 1.03 million acres of land. Each day it's getting worse and worse, and not enough people are talking about it. The wildfire that started last month, is now larger than Rhode Island, and is currently burning in 3 national forests. The media also came up with a name for it, "giga fire".This is California's largest wildfire ever, and the first "giga fire" in modern history. California wildfires heads a list that has gnawed through 4m acres of california this year. And one of the biggest similarities between these two disasters is the climate crisis. Scientists agree that global warming has several effects on hurricanes— and Hurricane Sally has checked all of those boxes. And with the wildfires raging in California, climate change has been attributed by both Gov. Gavin Newsom and Los Angeles Mayor Eric Garcetti to the magnitude of the fires this season.
About the Writer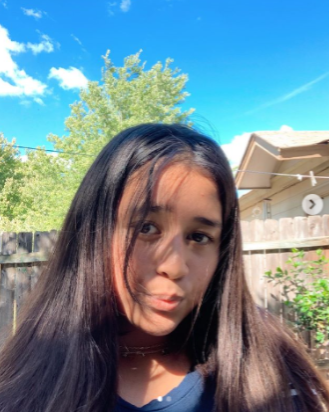 Deva Weiner, Reporter
My names Deva Weiner, I'm a sophomore at Mcneil HS, and I'm in softball. I was born in June 2005, and I like to read a lot. I can be a very hardworking...