Fidget spinners spur frenzy
Hang on for a minute...we're trying to find some more stories you might like.
A simple three paddled spinner has dominated social media and altered students' daily lives. Fingers endlessly long for the smooth, gliding feel of the object, and bystanders desire the plastic trinket. The fidget spinner has officially become the "it" thing.
In a world full of distractions, the fidget spinner is claimed to "provide a sense of comfort and peace." Ideally, people would spin their spinners as a means of tactile stimulation. However, in the classroom, the spinners themselves constitute a distraction on a whole new level.
It's normal to watch other students compare their fidget spinners in terms of the color, the spinning ability, and the existence of lights. Like the fleeting era of silly bands, fidget spinners are essentially a useless plastic object that provides meaningless entertainment. For many individuals, the consequences of the fidget spinner outweigh its benefits. It's difficult to present a dignified image while spinning a fidget spinner. On the other hand, there is yet to be scientific evidence of the claims that fidget spinners aid concentration. The fidget spinner is more likely to provoke a teacher's annoyance than help the student complete his task.
Although there are stories of children almost choking to death after ingesting a spinner, fidget spinners continue to be the most searched-for item on Amazon and eBay. Although many schools have banned the fidget spinners, they maintain their popularity among students. It appears as if the fidget spinner fad will come to an end once people realize the simple yet boring nature of the toy.

About the Writer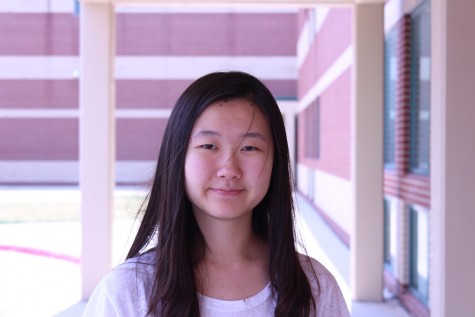 Sumin Son, Editor-in-Chief/news editor