Top 5 Worst Horror Movies To Watch This Halloween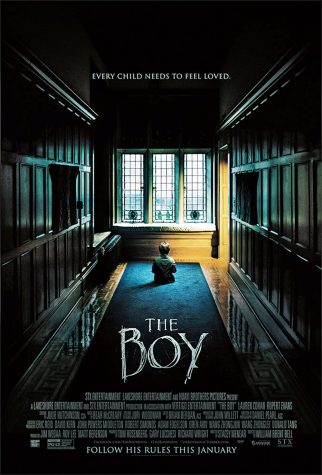 The Boy

: 

The movie starts with a lady who house-sits for an old couple in the middle of nowhere. While house sitting, she finds a male doll that begins to unexpectedly appear throughout the movie. The movie starts off promising and slightly suspenseful, but it's a letdown because it's very anticlimactic. The only good part of the movie is the plot twist that eventually occurs because it feels original and it was a nice surprise.

   

Troll 2:

Although it's a sequel, there is no need to watch the first one because there is not really anything important from the first one that's needed to tell the second one. The acting is horrible and the actors say their lines very badly. The special effects are what someone would expect, super cheesy and terrible. Whenever there is a flashback or a dream sequence, it's like watching a microsoft slide show from the early 2000s. Although it's pretty bad, there is some sort of plot that keeps the viewer somewhat entertained. The movie starts with a man reading his grandson  a story about the goblins, then it's immediately revealed that his grandfather is dead and that the boy has been hallucinating. The boy's family conveniently takes a trip to the places where the goblins' kingdom is located. There are so many twists and turns, leaving the viewer really confused and not understanding what the plot is.

  Killer Sofa

: 

This comedy-horror movie is a low budget, straight to DVD film. It's absolutely atrocious in both writing and film production. The movie follows the plot of a woman who's new sofa recliner develops a crush on her and kills anyone who stands in its way, which is probably one of the dumbest plot summaries out there. It's free to watch on

Amazon Prime

, which really pushes how much this movie was a mistake in every right. However, watching this movie can provide a good laugh because watching it with a straight face is near impossible when the terrible effects and actors are analyzed properly.

  Birdemic

: 

Birdemic was made with a budget of less than ten thousand dollars, meaning it didn't even have a chance of being good. It begins with a salesman named Rod who's very successful. Everything is going well with him and his girlfriend when suddenly, a ton of birds begin to attack people. The acting was poor and the birds along with the explosions were CGI and the camera work looked like it was done on a phone. The bird flight scene is just a loop that's played 5 times and the end of the scene is just a random guy screaming. This is a good movie to watch just for laughs.

  Velocipastor

:

This embarrassing piece of media is one of those bad, but also good types of movies because who in their right mind decided to produce something about a pastor who turns into a velociraptor? Even a simple synopsis like that sounds a bit insane. The plot revolves around a pastor who comes in contact with an ancient artifact that turns him into a velociraptor whenever he gets angry. The CGI and animatronic of the velocipastor is terrible, but the poor graphics are what makes it funny. It's definitely one of those movies that's actually more funny than scary. This movie provides a good laugh, but offers no real scare factor, making it a pretty dismal horror movie.
Leave a Comment