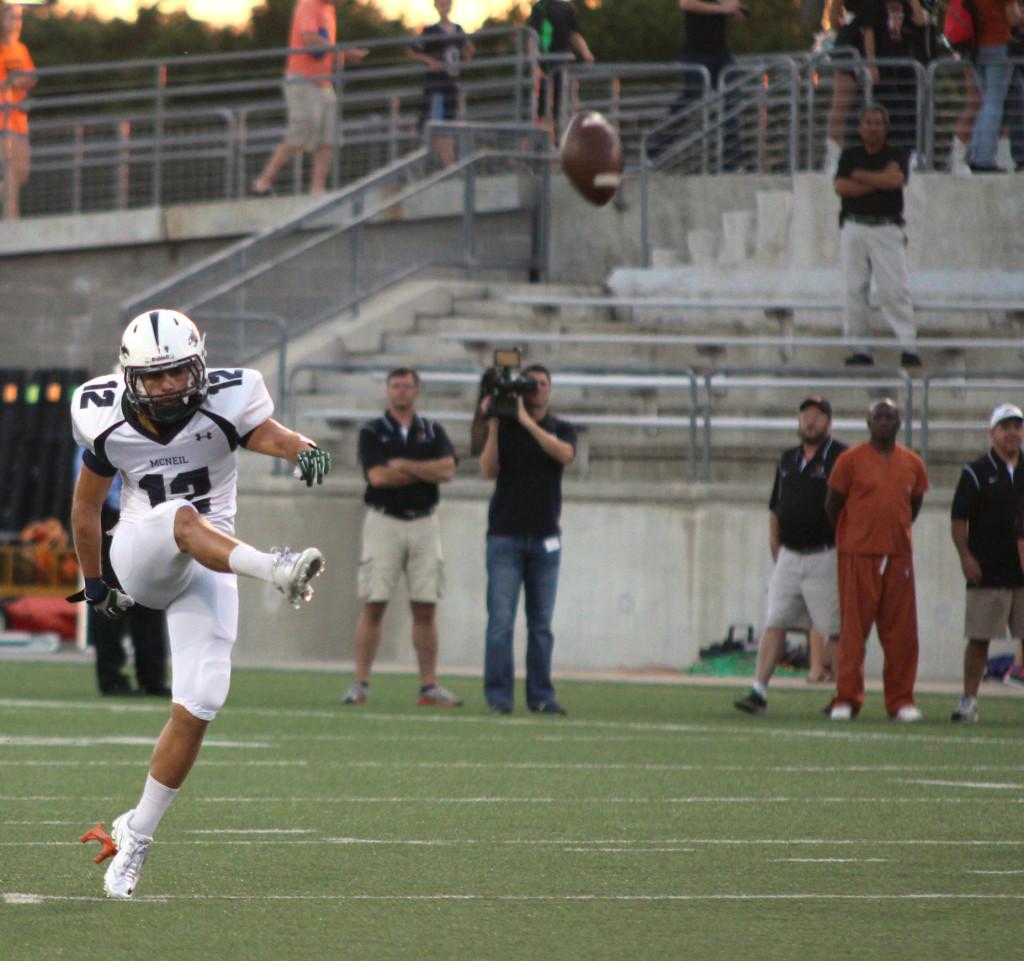 Kylie Brommel
The Mavericks  lost 37-21 against Westwood Friday. This game added a fifth loss to their 1-5 season and it added their second loss in district play.
Friday night's game against Westwood was a struggle. McNeil looked asleep in the first quarter as Westwood hung 24 unanswered points on them. The Mavs responded with a 24-yard touchdown pass from Hayden Cooper to Colton Russell, but were quickly countered as Westwood scored again.
After a scoreless third quarter for McNeil, the score going into the fourth quarter was 37-13, with Westwood on top. The Mavericks showed heart in the end, though, as Russell ran 32 yards and scored making the final score 37-21.
McNeil goes up against a 1-4 Pflugerville team on Friday. If the Mavericks bring the intensity and effort shown in their only win of the season, then they should win another one.