The 2018 NFL Season: 1/4 way update.
Hang on for a minute...we're trying to find some more stories you might like.
The 2018 NFL Season ¼ way update
Week 5 has came to an end, and the 2018 NFL season is officially a quarter of the way done. Only two teams remain undefeated: the Los Angeles Rams and the Kansas City Chiefs, both 5-0. The Rams have been rolling (as I predicted) and are still the favorites to win NFC West. The Chiefs have had a powerful start, just like last season, and I can still see them rolling through at least week 10, unlike last season (after starting the season 5-0, they were 6-3 by week 10 and 6-6 in week 13). So let's take a look at some of the teams who have surprised many, including myself, both in a good and bad way.
Arizona Cardinals (1-4): All I have to say is wow. After trading up to 10th pick in the 2018 Draft to take quarterback Josh Rosen and getting Pro Bowl running back David Johnson back from injury, the Cards have gotten off to a league worst 0-4 start. I have to cut them a little slack though, as the NFC West is probably one of, if not the, toughest divisions in the League this season. Still, this is no excuse to have been blown out by the 100/1 (for the Super Bowl) Washington Redskins 24-6 in week one. They did, however, manage to eke a win out over the San Francisco 49ers, who with their quarterback injured may not be as good as we all thought.
Philadelphia Eagles (2-3): Man, was I wrong about the Eagles. After winning the Super Bowl last season, the Eagles have really stunk this year. Losing so far to the Tampa Bay Buccaneers 21-27, the Tennessee Titans 23-26 (in overtime) and the Minnesota Vikings 21-23 . We as fans, and me as the Nerd, truly overrated the Eagles as a team this season. Then again it's only week 5, anything can happen.
Chicago Bears (3-1): I'm going to be honest: I really didn't have high hopes for the Bears, despite predicting they'd have a playoff slot. The Bears surprised me, their fan base, and the entire league. Now I am probably the Biggest Bears Fan in Texas, and after the heartbreaking Week 1 loss to the Packers after Chi was leading 20-0 in the third quarter, I kept telling myself 'It's only week one. It's only week one.' And sure enough, it was only week one. The Bears ended up beating three teams in a row – the Seattle Seahawks, Cardinals, and Buccaneers, respectively – to go 3-1. Mitchell Trubisky ended up throwing for six passing touchdowns in the Bucs game and came one away from the Bears record of seven. As the Bears enter their bye week, the Bears' fan base have high hopes for what's to come the rest of this season.
Cincinnati Bengals (4-1): Whatever the Bengals are doing, it's working. I don't think anyone saw this one coming. The Bengals are currently tied for an AFC second best 4-1 record, and it does not look like this is going to change anytime soon. Their quarterback Andy Dalton is having a breakout season, and the team itself looks more than good. AFC North, their division, stinks pretty dang bad this year so the Bengals have it easy, and they are by far the favorites to win AFC North, unlike the Pittsburgh Steelers, who don't seem to know what they're doing without Pro-Bowl running back Le'veon Bell, who's currently on a contract holdout.
Miami Dolphins (3-2): Who predicted this? I sure didn't. Although the Dolphins didn't have the pleasure of doing what their '72 team did nearly 50 years ago, the Fins still powered to a 3-0 start, being one of the last undefeated teams in the league, but lost to the 1-2 Patriots in Week 4, and lost again to the Bengals in Week 5. Ryan Tannehill's return was highly anticipated after he lead the Fins to a 10-6 record in 2016, but was sadly injured early in the 2017 season. Jay Cutler came out of retirement for one year to try and fill the void Tannehill left, but the Fins posted a sad 6-10 record under Cutler and missed the playoffs. As of now they are in second place in AFC East and that looks like it may stay that way.
Cleveland Browns (2-2-1): Guess I was sort of right here. After starting the season with a tie against the Steelers, I kept thinking 'man, even when they win they lose.' The laughing stock of the 2017 season, in which Cleveland went 0-16, losing ALL of their games, the Browns improved upon that crap-show performance in Week 1 by breaking their 17 game losing streak dating back to the 2016 season. After starting 0-0-1 Cleveland fulfilled everyone's hopes and lost to the Saints 18-21 to extend their non-winning streak to 18 games and 631 days. But finally, the clouds cleared and something granted the Browns luck. Six hundred thirty-five days had passed since the Browns' last win, and it was finally broken when they managed to eke out a win over the New York Jets 21-17. Then they lost to the 0-3 Raiders the week after, but managed a win over the Ravens the week after that. Good start so far Cleveland, and good luck.
Pre Week 6 predictions
AFC
North: Winner: Cincinnati Bengals (12-4 or 11-5)
           Wild Card: Baltimore Ravens (11-5 or 10-6)
South: Winner: Jacksonville Jaguars (14-2 or 15-1)
East: Winner: I can't believe I'm writing this. Miami Dolphins (13-3 or 12-4)
         Wild card: New England Patriots (11-5 or 12-4)
West: Winner: Kansas City Chiefs (13-3, 14-2 or 15-1)
NFC
North: Winner: Chicago Bears (13-3)
South: Winner: New Orleans Saints (12-4 or 13-3)
           Wild Card: Tampa Bay Buccaneers (9-7 or 10-6)
East: Winner: To be honest I don't know. But a wild card will come from here as well.
West: Winner: Los Angeles Rams: (15-1 or 16-0)
Why the Rams will go 16-0 (Currently 5-0): The Los Angeles Rams are currently rolling. They have a third-year quarterback playing like a veteran, an amazing O- and D-Line, an amazing receiving corps, and, overall, probably the best team the League has seen since the '07 Patriots. And their stats are very scarily similar. Everything adds up; The Rams are even more complete than the legendary 1972 Dolphins, who went 14-0 and won the Super Bowl, unlike the Patriots squad in 2007. The Rams won't stop and they won't let anyone get through them. One injury on any team can completely flip the outcome of a season. We shall see what happens in the weeks to come.

About the Writer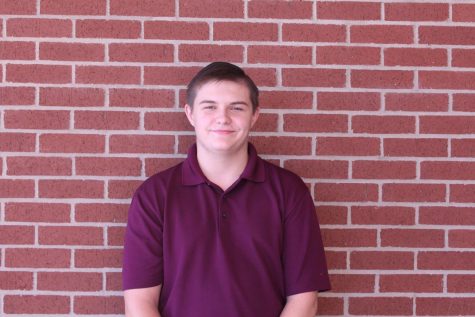 William Thomas, Reporter
Howdy, My name is William Thomas and i'm currently a Sophomore at McNeil High School. I'm on the Trailblazer Staff as a Reporter. My Hobbies include...