Race Fans Get Their Wish With Formula 1
The weekend before Thanksgiving marked the first time in five years that the Formula One Race was held in the United States. What was especially exciting was that it took place right here in Austin.
The multi-million dollar track had an excellent grand opening, with around 120,000 fans crowded in the stands cheering on their favorite teams.
The last U.S. city that held one of these races was Indianapolis back in 2007, and since then, American fans have been eagerly awaiting it's return.
The new 3.4 mile racetrack is something that most would not expect from a city like Austin, the modern and flashy atmosphere that comes with Formula One would most likely be attributed to Dallas or Houston.
Despite concerns regarding traffic and inconvenience to the locals, the race brought in a large amount of revenue and tourism, stimulating the Central Texas economy and adding one more thing to the long list of events that take place here.
It's not just a racetrack either. The 1,000 acre site also includes education and business centers that offer training in medicine, fire and rescue, technology, and will also include a retail center and museum. The track itself will be used year round for different races and private driving clubs.
The investment in the track was not just for F1 fans, but also to benefit Austin in connecting internationally and growing technologically.
Austin is now one of the 26 cities in the World that can claim a racetrack suitable for Formula One, and the U.S. Grand Prix is scheduled to be held here through 2021. Over the next 10 years, the track is expected to bring in around four to five billion dollars, and attract as many as 300,000 racing fans each weekend that a race is held.
About the Writer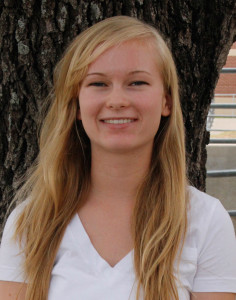 Shannon Steidel, Editor In Chief
Hi I'm Shannon, I'm a senior and Editor-In-chief this year. I'm a member of the Color Guard and in my free time I like to read, listen to music, and spend...