Stonebridge Coffee Up and Running
October 26 marked the grand opening of Stonebridge Coffee, a small coffee place on 6400 McNeil Drive. Located in a 1961 Airstream Trailer, Stonebridge combines Austin's food trailer trend with caffeine, making it a distinct addition to other nearby restaurants.
Stonebridge is geared mostly towards teenagers, as it is located within a mile of many McNeil and Westwood students' homes.
In fact, it was created with the intention to be a local hang out, and they provide frisbees, footballs and horseshoes to make use of the area around the trailer.
Another thing they made sure to include for teenagers: iced coffee drinks. That was something that McNeil students said they wanted on the menu, and that is definitely the first thing I tried.
Their coffee is certainly not for the faint of heart, it's pretty strong, especially when compared to some of the chocolate-milk-like iced drinks at Starbucks that are straight up sugar. Of course, customers can customize their order to make it a little lighter, or stronger.
Aside from your everyday coffee, they also serve several kinds of tea, hot chocolate and lattes, as well as pastries.
One of their most popular items is their gluten-free breakfast tacos. The only problem with them being that they are the first things to sell out, so you have to get there early.
I've only tried their pumpkin muffins so far, but I definitely can't complain about them. This place is different from the many chain restaurants clustered around McNeil, and it is worth checking out.
The Christmas lights on the trailer and the bright yellow picnic tables outside make Stonebridge hard to miss, and with time, it will hopefully become what it was intended to be.
For more information, check out stonebridgecoffee.com or Like them on Facebook.
About the Contributor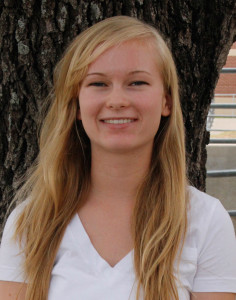 Shannon Steidel, Editor In Chief
Hi I'm Shannon, I'm a senior and Editor-In-chief this year. I'm a member of the Color Guard and in my free time I like to read, listen to music, and spend...