One of America's Newest Must-Reads: "All the Light We Cannot See"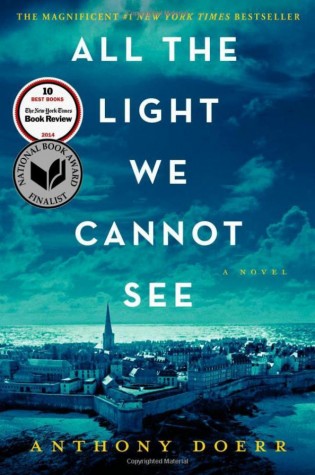 An absolutely stunning, breathtaking, heartbreaking work of historical fiction, Anthony Doerr's All the Light We Cannot See, has become the newest addition to America's Top-Ten Must-Read List. The storyline revolves around France and Germany during the Second World War. Unbeknownst to the world of war around them, the lives and emotions of two teenagers Marie-Laure LeBlanc and Werner Pfennig briefly intertwine.
Already the book has been chosen for the New York Times Bestseller List for Hardcover Books for 58 weeks, and it received the 2015 Pulitzer Prize for Fiction and the Andrew Carnegie Medal for Excellence in Fiction. Not only that, the New York Times has also recognized the piece of literature as one of its Top Ten books, and it has also received respect as a National Book Award Finalist.
Advocates such as AP English IV teacher Debbie Palmer seem to believe that the novel deserves the recognition.
"It was his own analysis of the meaning of the work that absolutely influences me to this day," Palmer said. "Doerr says of his work that 'It's also a metaphorical suggestion that there are countless invisible stories still buried within World War II.' I believe that there are countless invisible stories all around us, and every once in awhile an author like Doerr finds the right metaphor to unearth those stories and make them visible."
Like the majority of literary works, there are also critics. Some say that there are fragments of factual inaccuracies. Others protest that the novel's unhappy ending crushes the hopes of readers who manage to lay their hands on it.
"I was so sad at the end," Palmer said. "Yes, war makes us sad. Would I change that? My first inclination is to say yes — we all love happy endings." However, she also added, "After true contemplation of your question, I would not change a thing. The sadness I experienced makes even Debbie Palmer nearly as truly human as Marie-Laure and Werner."
"We keep our eyes open all the time, but we never know how much we took the ability to see for granted until our eyes close forever."
This is the truth. This is the lie. How would we know which it was until our eyes really did close?
Would placing ourselves in Marie-Laure's shoes be enough?
Leave a Comment