Truth or Dare
Cohn, Levithan team up once more to continue holiday-themed book series
December marks the beginning of winter, but it also marks the start of the Christmas season. This season, filled with jolly music and never ending holiday cheer, is the setting for Dash and Lily's Book of Dares and The Twelve Days of Dash and Lily, a holiday-themed duology written by Rachel Cohn and David Levithan.
Dash and Lily's Book of Dares chronicles the developing relationship through alternating chapters between the narration of Dash, who hates Christmas with a passion, and Lily, who absolutely loves Christmas.
Beginning in The Strand, New York's beloved indie bookstore, a red moleskine containing a dare meant to result in a potential boyfriend for Lily is found by Dash–whose worst fears about Christmas are confirmed within its holiday-friendly pages. The journal is shared between them as they each dare each other to experience new things across New York City. For Dash, he is introduced to the wonders of Christmas, braving Macy's and toy stores in the peak days of Christmas shopping all in order to get close to the mysterious person behind the journal. Lily, on the other hand, is pushed out of her comfort zone as she sheds the safety of her large family and has a few adventures of her own.
Occurring a year later, The Twelve Days of Dash and Lily is set after Lily's beloved grandfather has a heart attack, an event that strikes a blow to Lily's holiday spirit and relationship with Dash.
Dash, in response to Lily's delayed reaction to Christmas, teams up reluctantly with her brother as they work to make the twelve remaining days until Christmas all about holiday celebrations. The plan also serves the purpose of reconnecting the two, as Lily reveals that she holds little hope for the relationship where her professed love for Dash has yet to be returned. Throughout the twelve days, numerous holiday parties are thrown, with mixed results that include fires and break ups, ice skating, and Christmas movies.
Family drama also becomes entangled with the festivities as Lily's grandfather worsens and family members plan to move away, making Christmas all about change, both positive and negative. The red moleskine also makes a comeback, with both Dash and Lily employing its relationship-saving powers in order to repair theirs, which produces both hilarious and tragic antics of its own.
At first, Dash and Lily's Book of Dares was supposed to be a stand-alone novel, with an ending that tied up loose ends nicely and the reader left knowing that the characters were in good hands. Five years later, Cohn and Levithan published its sequel in October.
The Twelve Days of Dash and Lily challenges the previous ending by showing that while the beginning of a relationship may start off blissfully happy, it is still vulnerable to the obstacles it encounters. The sequel is slower than the first in the beginning, which could bore readers who like action from the start, but as the story gains traction and the usual adventures ensue, it becomes necessary to finish in order to find out if the ending is hopeful or solemn.
This holiday novel duo is the perfect way to spend December counting the days along with the characters until it's Christmas.
About the Writer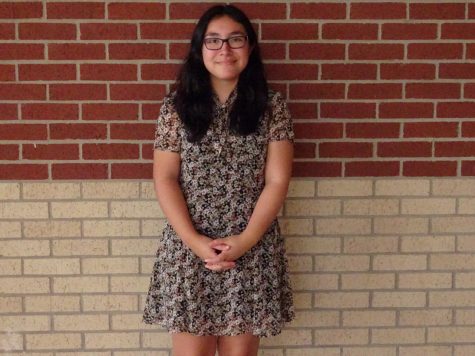 Megan Garcia, Editor-in-Chief, Entertainment Editor
Hi! I'm Megan Garcia and I'm very excited to be Editor-In-Chief and Entertainment Editor of The Trailblazer this year! This is my second year on staff...