Love at First Read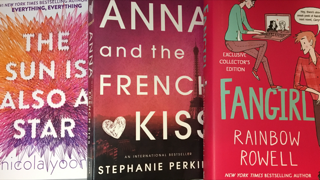 February is the month of love.
This sentiment is regarded as unnecessarily sappy by some and a swoon-worthy declaration to others.
Tales of love amidst adversity are not at all far reaching in their realistic depictions of overcoming hardships and falling in love at the same time. Whether it be starting a new chapter in life or ending one, dealing with the unavoidable and terrible, the three novels below are perfect reads for a month spent surrounded, whether willingly or unwillingly, by love in its many forms.
The Sun is Also a Star by Nicola Yoon
The Sun is Also a Star takes place over the course of one day. In fact, it's the most important day for Natasha and Daniel, as they each encounter the possibilities of their future. Natasha is facing deportation to Jamaica after her parents are discovered as illegal immigrants and Daniel is heading to his Yale interview, carrying his dreams and his parent's expectations with him. Both are the opposite of romantics ready to fall in love at first sight; they are practical people and so they are completely caught off guard when they meet each other and their undeniable connection clashes with their world views. The reader is then swept into the heady "this can't all happen in one day story" of Natasha and Daniel as they balance their personal struggles with their growing attraction for each other. What makes this book unique are the multiple histories of the people and concepts that all together create chain effect that leads Natasha and Daniel to each other.
Fangirl by Rainbow Rowell
Fangirl follows the start of college for Cath, as she adapts to her new setting, while dealing with anxiety, along with the expectations of her family and school. Popular within a fandom dedicated to a series similar to Harry Potter, Cath is a fanfiction writer, and so this forms one of the many complicated, all-consuming relationships within the book. Amidst Cath having to juggle her fanfic writing, she becomes friends with and eventually falls in love with someone who is always around, yet off-limits. There are all types of love represented: the love between sisters, the love an author has for the characters and bringing them to life, the love that surprises and yet feels completely right. The possibilities are endless and Rainbow Rowell writes the various relationships so skillfully that there is nothing else but to root for them all.
Anna and the French Kiss by Stephanie Perkins
Anna and the French Kiss is the classic romance: a will-they-or-won't-they relationship between two instant best friends who can't help but fall in love with each other. Of course, other love interests and conflicting desires form the obstacles the main characters must overcome to admit to each other their true feelings. Set in the fictional 'School of America in Paris', the book doubles as a love letter to the best parts of Paris; the food, the sights, and the people. Anna, the main character, is instantly relatable as a senior who feels abandoned and helpless, as she's dropped off in Paris to become "cultured." She becomes close with a group of students who readily accept her as a part of their circle; here is where Anna is introduced to what Paris has to offer and what being in love is really like – complicated and yet equally enticing.
About the Writer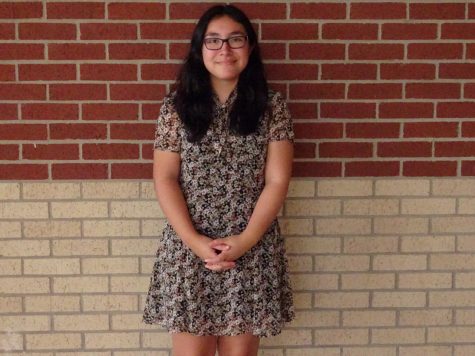 Megan Garcia, Editor-in-Chief, Entertainment Editor
Hi! I'm Megan Garcia and I'm very excited to be Editor-In-Chief and Entertainment Editor of The Trailblazer this year! This is my second year on staff...