Who's Ready to Get Down with 'The Get Down'?
Netflix releases 'Glee'-like original series about hip hop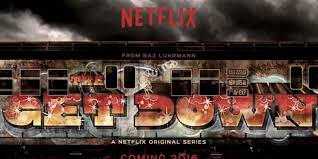 Don't blame it on the sunshine, blame it on The Get Down, which the first half of the first season i is trending on Netflix.
This original series is so addictive. It's set in the late '70s with disco dying and the rise of hip hop, as a South Bronx boy tries to make it as a hip hop star.
He forms a group with his childhood friends and they participate in competitions. They battle with other groups and have their own personal stories.
It's a really good musical drama to watch on Netflix. It's emotional and enjoyable and you will love it. It makes you want to boogie.
According to IndieWire, Netflix will release the second half of S1 in 2017.
Leave a Comment