Pay Attention
Charlie Puth's new album is worth every bit of your time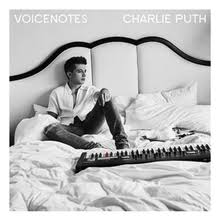 Charlie Puth's debut album, "Voicenotes" released May 11, is already topping the charts. The album became Certified Gold just after five days. Its upbeat vibes along with emotional lyrics are the perfect combination to cure any heartbreak.
In the past, Puth has had many #1 singles including "Marvin Gaye," "See You Again," and "We Don't Talk Anymore." His more recent hits have unique and catchy beats. Although a couple songs have a more "boyband" vibe, the lyrics are mature and maybe even relatable to anyone with relationship trouble.
In the future, I won't be surprised if I see more than one of his songs become a top 10 single. The creativity and carefulness in piecing together the beats, hooks, and flow of the chorus into the bridge are admirable.
This album is perfect for any setting you may be in, whether you need party music, a night in, or sad songs. Do not miss out on this album.