Cobra Kai Strikes Back
"Cobra Kai" is a show that makes the whole "Karate Kid" story even more interesting and exciting. Taking place 34 years after the "All Valley Tournament" from Karate Kid, Cobra Kai combines past moments and references to the original movie, but still tells a new story. 
The show follows the lives of Jonny Lawrence (William Zabka) reinstating the Cobra Kai dojo and Daniel Larusso (Ralph Macchio) trying to do anything he can to put a stop to his rival's career by reopening his former sensei's dojo "Miyagi-Do." Over time, the series also shows the students of the two dojos begin to develop a rivalry.
Cobra Kai is bold and will cause you to have an adrenaline rush due to its many fight scenes and the rivalry between both dojos and their senseis. The show also manages to teach lessons to viewers when Johnny or Daniel reflect on their past. 
Cobra Kai is a great show and deserves 4 out of 5 stars because of its well conveyed character development, believable fight scenes, and positive, but contrasting character ideals. Not to mention, the writers are reviving an 80's story and they still manage to make it interesting, which isn't easy to accomplish.
Leave a Comment
About the Contributor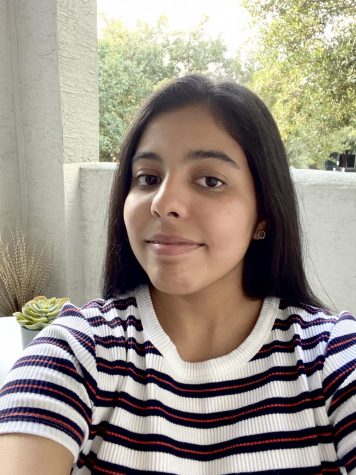 Laura Rivera, News and Life & Arts Editor
Hi, I'm Laura Rivera and I'm a senior this year. This is my third year working for the Trailblazer, but fourth as part of the journalism department....