Breaking the Royal Silence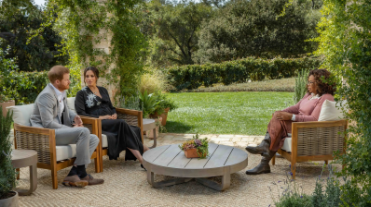 CBS launched Oprah Winfrey's highly anticipated interview with the Duke and Duchess of Sussex, better known as Prince Harry and Meghan Markle, on March 7. The CBS special received 17.1 million views, making it one of the most watched events on TV. In the actual talk, several topics were discussed ranging from their unforgettable wedding day, all the way to the experience and treatment the couple faced, primarily Meghan, as part of the British royal family. 
The interview prior to its release had received significant attention, due to the couple's decision to step back as senior members of the royal family on Jan. 8. Since then, many followers and members of the British press have wondered and speculated as to why that decision took place. Luckily, Oprah was able to get the answers to those questions and more as the interviewees revealed certain aspects of their unknown personal life. There were several topics discussed such as mental health problems, discrimination, royal family ties, previous controversial tabloids, the gender of their new baby and what their new life in California is like. Ever since its release, the interview has been top-trending on several social media platforms and a highly discussed subject in the U.S. and U.K.
The discussion was shocking, due to the many things that were revealed in almost two hours. Meghan and Prince Harry were very open about several things and even though not every single detail was revealed, there was just enough information for the audience to be fully satisfied. Besides the couple having a lot to share and providing detailed responses, the interview wouldn't have had its enormous success without Oprah. Her excellent and effective interviewing skills allowed for all misconceptions to be clarified and for viewers to receive all the right information. Not to mention, her facial expressions were hilarious, relatable, brought more life into the dialogue and quickly were turned into memes. Also, the editing, camerawork, lighting and filming location can't go unnoticed, due to their contribution to the overall effect the interview induced for the audience. This special was astounding and will most likely go down as one of the best interviews in TV history. Therefore, it deserves a perfect 5 out of 5.
Leave a Comment
About the Contributor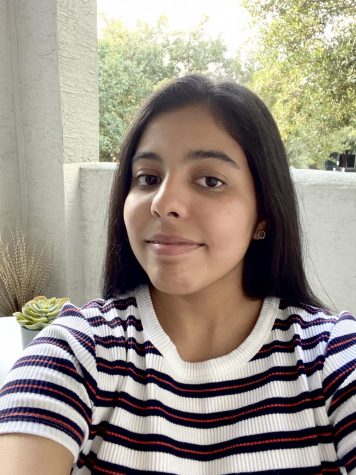 Laura Rivera, News and Life & Arts Editor
Hi, I'm Laura Rivera and I'm a senior this year. This is my third year working for the Trailblazer, but fourth as part of the journalism department....