A Worldly Experience
McNeil graduate takes year off to travel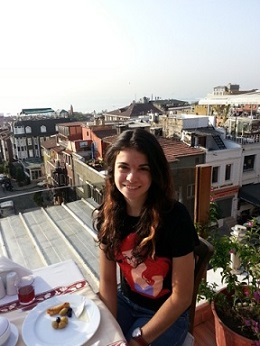 College isn't the only place to go to after graduation. For Kashmira Velji, part of the Class of 2013, the road after McNeil continued in different directions across the world. Velji got accepted into the University of Denver but made the big decision to first spend an entire year traveling.
"This is going to sound bad, but I had no anticipations or anxieties," Velji said. "My father told me the flight was booked for Aug. 27, 2013 and that was it. I packed, said goodbye to my friends, and left. I've always wanted to go overseas and I've always loved traveling so I wasn't worried at all."
Despite the lack of initial nerves, Velji still met some difficulties, such as getting sick at the beginning of the trip, experiencing the difference in the treatment of women in Africa and having to adapt to such a contrasting area of the world from the United States.
"I didn't like the fact that I couldn't understand the language or that I stuck out like a sore thumb," Velji said. "But all that frustration just made me more determined to grasp some of the language [Swahili] and to never be the stereotypical American tourist. I also got much better at asking for help, as well as being more open to having conversations with random strangers."
Traveling provided a much different learning experience than school. Velji didn't use what she learned from subjects like math, English and science on her trip. Instead, social skills were needed the most.
"If you can't get along with people, it'll be very hard to get where you're going," Velji said. "Though I was traveling alone, I was always interacting with people. Journalism did help me with writing on my blog and just talking to people. When I was volunteering at the secondary school, I would teach classes or tutor every now and then and I would just remember how my old teachers helped me and hoped that I was doing them justice."
Teaching in Kisumu, Kenya, was one of the major parts of Velji's travels.
"Teaching was intimidating to say the least," Velji said. "Most of the students were older than me and when they found that out, things got a little weird. I was terrified the first class. The students were being really loud and obnoxious. I finally yelled at them and then they started to listen. I also warned them that if I heard them talking about me in Swahili, there would be a problem. But once the lesson was over, they warmed up to me and started asking all these questions about America."
According to Velji, a big similarity between the societies of America and Africa are the children, who have the "same drama, the same fights and they have the same hopes and dreams as we do." However, there are still differences.
"[The kids] there are much more disciplined than here," Velji said. "They have a lot more respect for their teachers. They weren't allowed to bring their phones to school, they had to wear uniforms, and if they do anything against the school policy [like drinking] — even outside of school and the teachers find out about it — they get punished. Also, the kids that I talked to every day after school in the library seemed to have a better understanding of the world. They all keep up with the news, and they care about what happens."
Other than interacting with new, friendly, interesting people, Velji ate a variety of delicious and healthy foods — though she still craved Whataburger and root beer. Also, after these months in Africa, Velji gathered together some tips for traveling, such as making sure to interact with locals while trusting their judgment on whether or not to go to certain places and dressing appropriately.
"Do things you want to do," Velji said. "Try to take in as much as you can in the moment. In the end, it isn't going to matter how many sights you got to see or how many places you went to, all that will matter is if you had fun and got what you wanted out of the trip."
In addition, Velji's journey supplied her with various realizations and revelations of the importance of family and volunteering that will stick with her for a long time.
"Living in the third world made me much more appreciative of living in the United States," Velji said. "Over there you can't drink water from the tap. Once I got home, all I did was drink tap water. I realized how lucky we are to be in the United States. Even the homeless here have it much better than over there. America is still viewed as the land of opportunity because we still give opportunity. All the students and even the teachers there told me their life goal was to make it to America. Not Canada or Europe, but America."
There is still a lot ahead of Velji as her travels continue. After a visit to Canada to tour college campuses and visit family, Velji plans to go to Southeast Asia or Mexico and then spend the summer in Europe. Velji records all her adventures on her blog at http://adventuresofthehalfbreed.blogspot.com.
"This trip had never been like a vacation and neither will the rest of the trip be," Velji said. "I decided to do this to figure out what I wanted to do. This trip has been a learning experience for me and will continue to be no matter where I end up traveling to."
About the Writer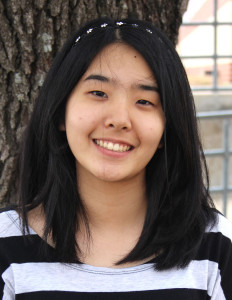 Caroline Yong, Opinions Editor
My name is Caroline Yong and I'm a senior. This is my second year on staff. I am a reporter, a copy editor and the opinions editor. I love reading, writing,...