Round Three for Grande
Ariana Grande releases third song since 'Thank U, Next"
Hang on for a minute...we're trying to find some more stories you might like.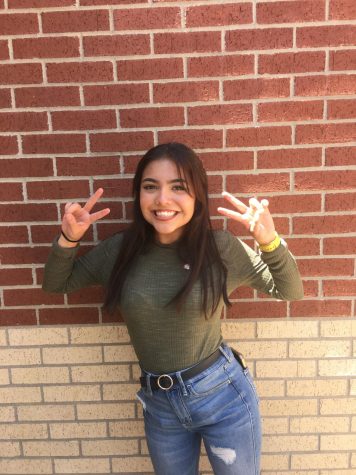 More stories from Amy Gonzalez
Ariana Grande has been topping the charts for months. It's hard not to know when her newest album "Sweetener" and hit single "Thank U, Next" – which was released in November – have been all over the radio.
Her most recent song "7 Rings" just dropped Jan. 18 and is already a hit. Although many have been comparing it to Soulja Boy's "Pretty Boy Swag," since both songs have a similar beat and the same staccato-like rhythm, there are many differences, such as the stylistic choices the artists chose. (Ariana's is more pop centered.)
"
Celebrities and teenage girls are even quoting the song in their Instagram captions."
— Amy Gonzalez
The song also has the same tune as the hit "Favorite Things" from the iconic The Sound Of Music and created a questionable impression of the song. At first it took me by surprise, and not in a good way. It took me a while to get used to how different it is compared to the rest of her songs. It was a faster tempo and has more of a trap beat instead of her usual sweet sounding R&B/bubblegum pop beats. The more I listened to it though, it grew on me.
Celebrities and teenage girls are even quoting the song in their Instagram captions. Some of those including, but not limited to, "You like my hair? Gee thanks, just bought it," and "I see it, I like it, I want it, I got it."  
If you didn't know already, Grande has had a rough year. Having suffered a death of a loved one and the breakup of her engagement to Saturday Night Live comedian Pete Davidson, her choice form of therapy is shopping. Hence the lyrics such as "Happiness is the same price as red bottoms" and "Think retail therapy is my new addiction." No one expected Grande to create a song as iconic as "Thank U, Next," but surprisingly, she did. I'm excited to listen to her new album, which comes out on Feb. 8.

About the Contributors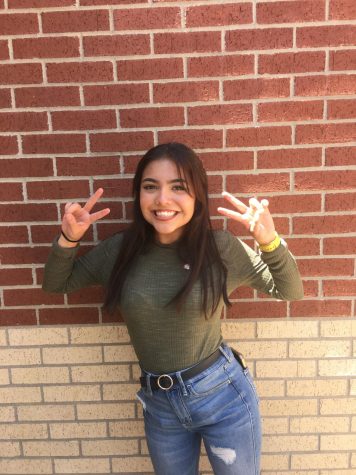 Amy Gonzalez, Entertainment Editor, Reporter
Aloha I'm Amy Gonzalez (aka AG the OG) I am a proud Hufflepuff and I'm the entertainment editor for this years' Trailblazer staff. I am suuuper in love...