Time for Traditions
Students share their annual holiday activities
Christmastime, winter, the holiday season. This festive part of the year is known by many names. But one thing for certain is that the winter is a time for tradition. Whether that means listening to Christmas music, baking an apple pie or hanging up lights, traditions are a big part of the holidays. 
"I decorate a gingerbread house with my best friend, Kaia, every year," sophomore Elaina Spiering said. "One time we timed ourselves making them, and then they started falling apart, so we smashed it at the end. It adds to the fun of Christmas and gives off some Christmas spirit. When you get older, [Christmas] tends to start being less magical, so doing more activities makes it more fun."
While some students enjoy holiday traditions with their friends, others spend time with family. According to Globe News Wire's 2015 survey, 84 percent of Americans spend the holidays with their relatives. 
"My family gets together at my grandparents' house and does a book and gift exchange," junior Megan Leathers said. "Everyone buys one gift and one book, and we do two white elephants. Then we do karaoke and eat ice cream. In 2016, someone brought a moldy wreath to the gift exchange, and everyone thought it was so funny that people actually fought for it!"
Some students interpret the holiday spirit in a different way. Instead of giving gifts, they volunteer at charities.
"My family celebrates Hanukkah, because I'm jewish," sophomore Annie Kuzmanovski said. "A really big tradition for us is that we like to donate our time. For the week of Hanukkah and around Christmas, since we don't really celebrate Christmas, me and my family go to the soup kitchen, or me and my friends do Toys for Tots." 
NBC news channel WJHG said that as of Nov. 15, almost 60 percent of Americans were not planning to travel for the holidays. But, some McNeil students still plan to maintain their traditions that include travelling to other cities.
"Every Christmas, we go to New York and visit my cousins there," sophomore Poornima Kumar said. "We always do a Santa-themed escape room, and during New Year's, we always go to the Times Square Ball Drop. Christmas in 2019 was really special because it was like a family reunion. Everyone was there, not just my cousins, but family friends and everything. It was really cool. This tradition is important because I get to see my family, even though we live across the country."
While spending time with family is important to many, for some students the family aspect is expanded by bonding over games.
"On Christmas eve, we go to eat with my dad's side," sophomore Erin Nguyen said. "While we're there, we usually do some gambling with the family. We play this thing called Left Right Center. It was really fun last time we played because I won! Once I won, I just jumped in that pile of money in the center. It was the best time ever!"
Many traditions are performed in order to bond with family members. Games, food and gifts are common methods of bringing families together.
'It really does bring us closer. It's like a competition, which is really fun," Nguyen said. "We don't see our family all the time, it's only on holidays when we come together."
Food and gifts are often key parts of many winter celebrations, but being with loved ones is commonly seen as one of the most important aspects of the holidays.
"Hanukkah is very important to me because so many people are into materialistic things," Kuzmanovski said. "For Christmas, they always buy big things. But, it's really about the memories that you have with one another. You know, savoring your time with loved ones. For Hanukkah, we always gather family around and light the menorah. We make potato latkes together, and we surround ourselves with love and family. It's just really important to me."
Leave a Comment
About the Contributor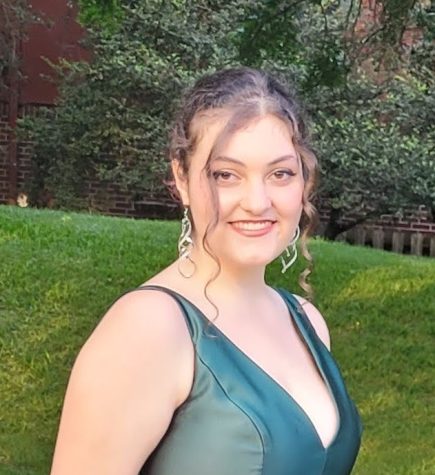 Gabby Cohen, Editor In Chief
Hello, I'm Gabby! Carter and I are Co-Editors In Chief for the newspaper this year. I am a senior and I have been involved with journalism for all of high...