See Shrek the Musical
McNeil's musical theater program is putting on Shrek the Musical for this year's show. Shrek will be senior Kaia Steele's second McNeil musical and she is eager to perform as one of the bigger roles in the musical.
"I am very excited to play Dragon," Steele said. "She has an amazing song, and she is very sassy and intimidating. I am very excited to play a powerful role like that."
Though she's enthusiastic for the show, Steele also has some concerns about it.
"I'm most worried about the fact that it's crunch time, so everyone's going to be stressed a little bit," Steele said. "We're making sure everyone is here for rehearsals and putting in an equal amount of effort as everyone else, so that we can be part of something bigger than ourselves."
Steele is also enthusiastic about the technical aspects that go with her character. Because her character is much larger than a person, it is portrayed by a big dragon prop moved by multiple actors. Steele is the main voice of the dragon and she has two other actors, Clarissa Burrow and Elaina Spiering, to sing with her.
"I am the most excited about my scene," Steele said. "I'm one of three dragons and I have a big dragon that's going to be held up by people. It's going to be moved by the dragon operators and it's going to chase Donkey around the stage. It's going to be a really cool number with a dark castle."
The performance is going to be a fundraiser event for the theater department.
"The money goes to our program, so we can go ahead and do musicals again next year," Steele said. "The fine arts program is not as funded as other programs, so we need that money for costumes and makeup and to be able to put on our productions. It's not just for our musicals, but all of our productions, including our student productions, the UIL One Act and our fall shows."
While the theater department has been struggling with operating around COVID-related issues, Steele is thrilled to be finally performing a musical after a two year break.
"It's just a breakthrough of music," Steele said. "We get to act again and do all of this again because COVID sucked. I feel like I connect, and I feel like people of our community connect with some of the songs more, such as Freak Flag. It's about being who you are. They're just really fun songs to sing and I feel like people relate to them more. I'm just glad we get to perform again."
The show's performances are on January 27-29 at 7 p.m. at the PAC. Tickets can be purchased through the McNeil theater website. Adult tickets are $15, student tickets are $10 and teacher tickets are free.
Leave a Comment
About the Contributor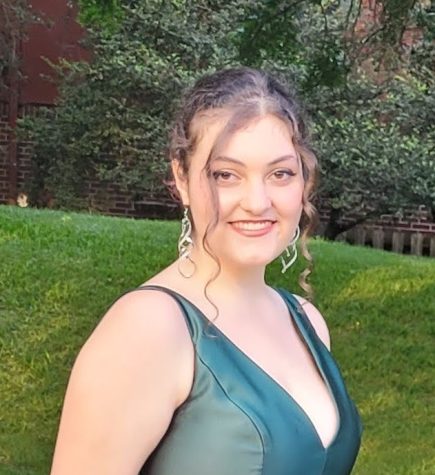 Gabby Cohen, Editor In Chief
Hello, I'm Gabby! Carter and I are Co-Editor In Chiefs for the newspaper this year. I am a senior and I have been involved with journalism for all of high...