Senior Uses Artistic Ability to Replenish Bank Account
Most students in search of making money typically decide to go out and find a job at a restaurant or retail store, or decide to start babysitting. But senior Ciara Speranza has come up with a unique way to earn money.When Ciara's dog was diagnosed with pancreatitis, she and her family went through desperate measures to get their dog better. Keeping a pet at the vet's office overnight is around $1,000. Since they had to keep her there for a few days, Ciara had to pull money from her personal savings to pitch in on the veterinary bills. Eventually, her entire savings was wiped out and unfortunately, the dog still had to be put down.
"Everyone knows that pets become a part of the family after a while and most people would do anything to make sure they are ok," Speranza said. "I just wanted to do what I could to get her better."
Once she recovered from the initial heartbreak of losing a pet, she decided she needed to rebuild a stable savings account. So, rather than applying at Chick-Fil-A like most high schoolers do, she decided to get creative.
"I started making collaged phone cases out of pictures and things like that," Speranza said. "I also make key chains and bracelets out of soda tabs."
At the low prices of $3 per keychain, $4 per bracelet and $7 per decoupaged phone case, Speranza's creations were a big hit. Once people began to hear the story of her dog, more people became interested in helping out. English teacher Debbie Palmer, for example, purchased eleven bracelets and even students from other schools started contacting her.
"I actually really enjoy it," Speranza said. "It's kind of cool to have people come up to me and say 'wow that's really cool' and that it's not hideous or anything like that. I have some of the key chains on my backpack, so I get a lot of compliments on those from random people in the hallway."
About the Contributor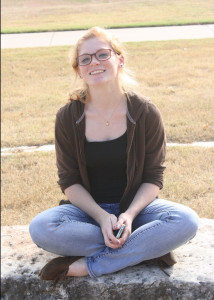 Emily Carr, --
I'm really looking forward to my senior year because a truckload of new and exciting things are happening for me. When I'm not busy copy editing stories...