A Show of Unity
Pyeongchang Olympics leave positive impression on the world
Hang on for a minute...we're trying to find some more stories you might like.
The 2018 Winter Olympics marked a milestone in the history of not only South and North Korea, but also the rest of the world. With the appearances of North Korean figures, a joint Korea hockey team, and countless athletic feats, this year's Olympics reinforced the spirit of unity and sportsmanship.
In the Opening Ceremony, in which Intel hosted the first "drone show", Kim Yo Jung (sister of the North Korean dictator) announced of the start of the games, a North Korean cheering squad chanted, and Kim Yuna lit the cauldron while skating, displaying the technological advancements and artistry of South Korea. All Korean athletes (North and South) joined in the opening march under the flag of unified Korea. Generally, the tone was optimistic and promoted peace within the divided peninsula.
Canada hosted the Pride House, safe spaces for LGBT Olympians, after South Korea did not raise sufficient money to host the LGBT center in the Olympic Village. It's the first time for a Pride House in Asia as well as the first time the Olympic committee was directly involved in the process.
Lastly, the closing ceremony was phenomenal, with performances by K-Pop singer CL and boy group EXO. A 13-year-old electric guitarist stole the show, and the Intel drones made a reappearance in the form of the mascot Soohorang and a heart. Ivanka Trump and North Korean general Kim Yong Chol sat in the VIP box along with South Korean President Moon. A section was devoted to Beijing, the next host site of the 2022 Winter Olympics.
With the growth of North Korea's nuclear program and rocky relationships between the Koreas, this year's Olympics (hopefully) eased some tension. Now, with the end of the Pyeongchang Olympics, North Korea is willing to have talks with the United States and South Korea. Although it isn't clear what would be discussed in those talks, the initiation of conversation could potentially point towards peace.
In the medal count, the United States won gold for women's hockey, a first in 20 years. In addition, 17-year-old Chloe Kim, an ethnic South Korean, and 17-year-old Red Gerard, who apparently fell asleep while watching Netflix and nearly missed the final, won gold for snowboard. Despite inclement weather, Jaimie Anderson pulled through with a gold in snowboard slopestyle. After flawed short programs, Figure Skater Nathan Chen jumped from 17th to 5th place in a historical free skate in which he landed five quadruple jumps (four rotations in the air). Siblings Alex and Maia Shibutani placed bronze for ice dance. In total, USA brought home nine gold, eight silver, and six bronze medals.

About the Writer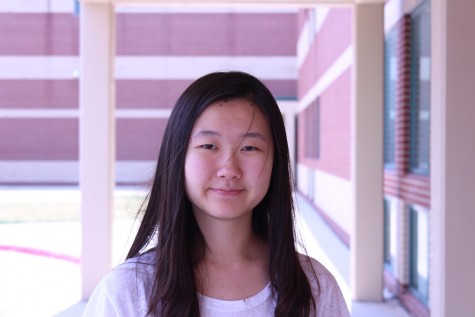 Sumin Son, Editor-in-Chief/news editor