A Helping Hand
Partners in PE brings students with disabilities, peers together
The hallways flood with random conversations and echoes of rapid footsteps knowing where they're going before their owners do. For some students their biggest worry is how they're going to pass their math test, but to students with disabilities, every day is filled with challenges – challenges most students don't ever encounter.
"I like that it's a relatively small class because then everyone becomes friends," senior and partner Jaiden Cockrell said. "Everyone is taking this class for the same reason: to help people."
Partners in P.E. or Adaptive P.E. is a course offered that combines general education students with students in a Functional Learning Class (FLC) and a Functional Academic Class (FAC) so that partners can help the athletes work on improving at physical activity, and in the process, partners learn valuable skills such as how to work with students with disabilities.
"The best thing I have seen is how receptive the FAC/FLC students are to new ideas when they are presented to them or modeled for them by a peer," Coach Paula Molloy said. "The partner's role is to help make all the 'work' fun. Just by being there and being encouraging, they can make challenging skills exciting and new for the athletes."
The class provides insight for the athletes to work on their goals and have an opportunity to interact with their peers in an environment dedicated to building relationships that would otherwise be limited outside of the gym. Athletes vary, from struggling with their communication skills to more medically fragile issues.
"After having many seizures in eighth grade, Kathleen's walking came to a sudden stop," a parent of one of the athletes, Katrina Kucewicz, said. "She had fallen so many times and was so scared to walk that she started sitting and scooting. She's capable of walking, but on her own terms. I'd like for her to do more walking while holding hands with her partners to keep up her walking ability, and with her Partner this is the perfect time and friend."
This class gives students the chance to get to know peers on a deeper basis naturally, without the aid from teachers. Students are more receptive to help from their peers.
"I see that they're able to deal with various social situations better," FAC teacher Amy Curtis said. "Another good thing is that they know more people in [the general education stream] and say hi to them in the halls. I love this class, and I think that it's very important."
During the "Wipeout Westwood" Pep Rally on Friday 10/5/18, Partners in P.E. won a second place trophy for the Wagon Decorating Contest. The class decided to paint waves and add mini surfboards colored by FAC and FLC students onto the wagon.
About the Contributor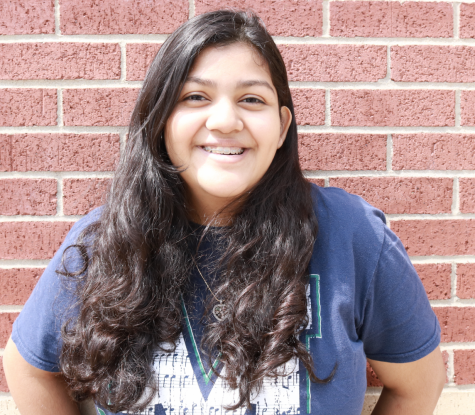 Desirae Gonzalez, Editor In Chief
Hello, this year I'm a sleep deprived senior and Co-Editor-In-Chief. I've been on staff for three years and I've enjoyed every hilarious and weird moment...