21 Years of Service Coming to an End
Assistant Principal Steve Schuhmann announced at the beginning of the spring semester that he will retire at the end of the 2022-2023 school year. His decision to retire comes after almost 21 years of working at McNeil and 44 years of work experience collectively. 
Prior to becoming part of McNeil's administration staff, Schuhmann spent most of his professional career managing restaurants. In 2002, he decided to exit the food industry and give education a try.
"I applied at Leander ISD, where my kids attended, and Round Rock High School," Schuhmann said. "After a few interviews, I was hired as a teacher here at McNeil the Friday before school started. Lots of work to be done that weekend."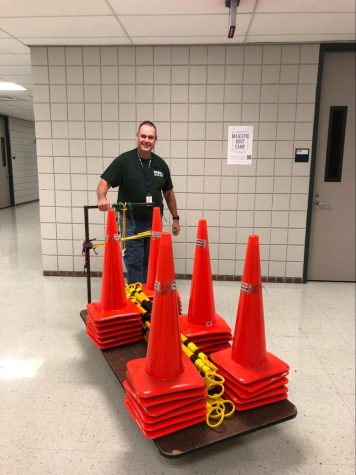 When initially hired, Schuhmann was a social studies teacher and specialized in US history, government, psychology and sociology. Six years later, he was promoted to assistant principal in 2008. Since announcing his retirement, Schuhmann has been excited about various things. 
"[During my retirement, I look forward to] spending time with my two granddaughters and family," Schuhmann said. "[I want to take] more trips to Disney World and see my Texas Tech Red Raiders. I will get a chance to slow down and appreciate all the great things life has to offer."
While working at McNeil, Schuhmann made a lot of memories with his colleagues and students. However, there's one memory that stands out amongst all. 
"My most cherished memory was when my youngest son Zach asked to come to McNeil from Cedar Park High School," Schuchmann said. "I was so nervous when he came because I wanted him to love McNeil and its teachers and staff as much as I did." 
Over the years, Schuhmann has seen the school go through various struggles – most recently, a teacher shortage. However, despite the severity of these challenges, he believes the administration never lost sight of the most important individuals. 
"There have been struggles as any family has, but we have always figured out a way to appreciate the talents in everyone and always focus on the most important thing: our students," Schuhmann said. "That is still the number one  goal for everyone here. Certainly we are not perfect, but we find solutions together."
Even though he will no longer work at McNeil, Schuhmann has a positive outlook for the school's future.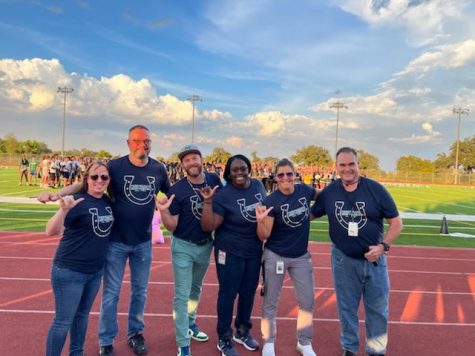 "Many exciting things are in store for the McNeil community, but I have no doubt that all the changes will make McNeil even a stronger and better place to be," Schuhmann said.
Leave a Comment