Spanish Classes to Observe Dia de los Muertos
Spanish Classes to Observe 'Dia de los Muertos'
Spanish classes will do their part to celebrate Dia de los Muertos (Day of the Dead) Nov. 1-2. The traditional celebration is observed in Mexico, Spain, and other Hispanic countries in South America and throughout the world.
One could compare the holiday to Halloween because it takes place around the same time and has a fun light-hearted attitude while also putting an emphasis on death.
It is much more than dressing up in costumes and receiving candy, however; much history and tradition have led to creating such a significant holiday in Hispanic culture.
The holiday is called Day of the Dead, but it is far from funeral-like. Rather, it is a celebration of deceased family and friends that commemorates who they were in life. The family enjoys the things that their relatives once enjoyed while relating happy memories and giving thanks for the people in their lives.
Celebrants create an ofrenda de muertos, an offering of food for the deceased that is left on the altar de muertos and consists of the person's favorite foods and sometimes sentimental objects, such as family heirlooms, that were important to them.
Popular foods for this holiday include pan de muerto, a sweet bread with colorful icing and Calaveras de azúcar, sugared skulls that are also exclusively made for Dia de los Muertos.
Spanish classes will be taking part in these festivities by making their own versions of ofrenda de muertos and learning about the various celebrations that occur during this time.
"We will work on a variety of assignments," Spanish teacher Anna Gallegos said. "We will learn about the history and traditions of this holiday, and we will also prepare altars. Some classes will have pan de muerto, other classes will prepare and decorate calaveras and skeletons."
About the Writer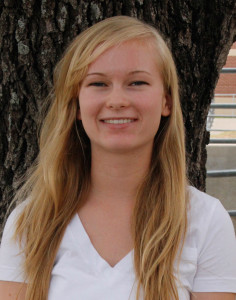 Shannon Steidel, Editor In Chief
Hi I'm Shannon, I'm a senior and Editor-In-chief this year. I'm a member of the Color Guard and in my free time I like to read, listen to music, and spend...