Open House: Starting the Year Off Right
McNeil hosted its annual open house Sept. 11 to give parents a chance to tour the school and meet with teachers.
"Meeting my daughter's teachers is very helpful," Mitch Fincher, father of senior Sarah Fincher, said "I like putting faces to names so when my daughter talks about them I can get a mental image."
After a short welcome from Principal John Yonker, parents were given a copy of their child's schedule and asked to go to each class in order. Each class lasted ten minutes and the passing periods between classes were five minutes, to give parents a good idea of what their children experience every day.
During the time in each class, the teachers typically went over a shortened version of what they told their students on the first day, and explained the course and expectations for the year.
While parents were rushing to get to class, several clubs and organizations set up information tables in the main mall, including JETS, Student Council, ROTC and GSA. There were also tables to buy school merchandise, sign up for the PTSA, and buy supplies to make homecoming mums.
For some parents, Open House is about getting a better understanding of the course load that their child will have.
"The best thing about open house is hearing the class policies firsthand," Trish Churchill, mother of junior Kyle Churchill, said. "They can sum everything up and explain their expectations better than just the syllabus."
About the Contributor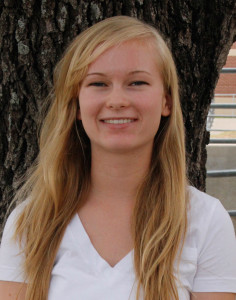 Shannon Steidel, Editor In Chief
Hi I'm Shannon, I'm a senior and Editor-In-chief this year. I'm a member of the Color Guard and in my free time I like to read, listen to music, and spend...