The Golden Fig
Teacher continues class legacy started by her father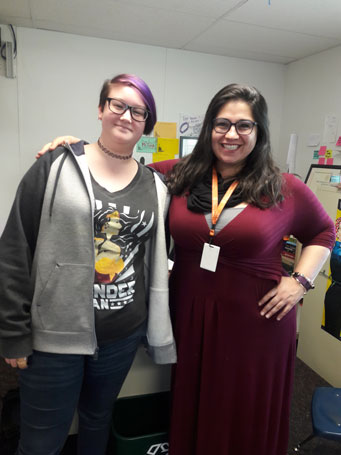 English Teacher Adrian Singh continued the tradition started by her father in 1968 – the "Golden Fig."
It all started at the UT campus. At the end of the year, Singh's father gave a fig to one student who had shown passion for learning and growth.
"After he passed away, I always said that if I ever became a teacher, I would carry on the legacy," Singh said.
Obtaining the award from Singh's father, Dr. Devendra Singh who worked at the University of Texas campus, was difficult and competitive. The reward had nothing to do with grades; instead, the award focused on one junior's growth and success as a student.
"In many cultures, the fig is a symbol of enlightenment," Singh said. "My father wanted to reward a particular outstanding student with a recognition that honored their dedication to knowledge – not grades. My father would write a letter to the parents of the students who got the award, and treated them all to their favorite dinner. For more than 40 years, my father would award one student with the fig."
At the end of the fall semester, Ms. Singh gave the award to two of her juniors, Emily Bullard and Naya Anderson.
"They both have worked so hard to increase their understanding of English and improve their skills as writers, thinkers and readers," Singh said.
Leave a Comment