Secrets, Scandals & Sins Unearthed
AP English III students present 'Scarlet Letter' projects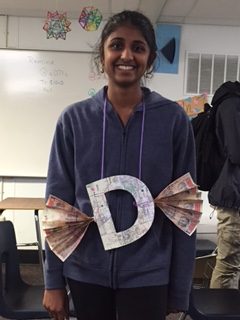 Advertisement
Hang on for a minute...we're trying to find some more stories you might like.
Within the crowd in the main mall, several people wore a decorated letter around their neck. A symbol of punishment for a sin, the scarlet letter brought their wrongdoing into light.
AP English III students "redeemed" themselves of whatever sin they committed as part of their Scarlet Letter project Oct. 31 and Nov 1.
"My letter was I for irresponsibility," junior Jacqueline Kim said. "I left my room key in my room at All State and it was 3 a.m., so I had to sleep on the floor."
Many of the "sins" were funny. Crimes as repulsive as blowing up frogs to stealing expensive jewelry were given a humorous twist. Students were required to wear their letter all day and retell their crime to whomever asked.
"My sin is harassment," junior Ivan Pua said. "I dumped water on an old guy at a hotel from the balcony and kept doing it for a week."
The project was an opportunity to get to know students outside of the classroom. The letters exposed some of the most unbelievable parts of their lives. Through the projects, students experienced the novel – in which the main character Hester Prynne was forced to wear the letter "A" for adultery – in the school environment.
"I like the project because nothing had to be written," Kim said. "It was mostly art and storytelling."
The project consisted of crafting a letter and creating a verbal presentation. By linking their experience with Hester's conflicts, students learn that symbols create meaning not only in literature, but also in life.
"We want to give students an opportunity to reveal their mastery of symbolism and to relate and empathize with others," Erin Balfour, AP English III teacher, said. "Hawthorne's novels have modern relevance, and the project helps students connect their own lives to the ideas in the text."

About the Writer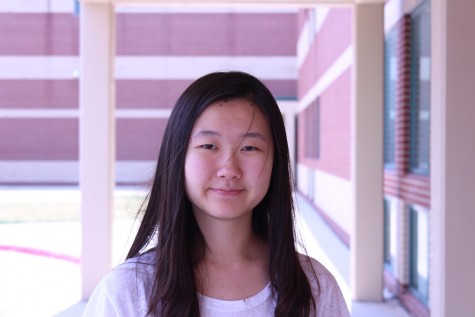 Sumin Son, Editor-in-Chief/news editor