To Vote Or Not To Vote
Seniors Express Opinions On Midterm Elections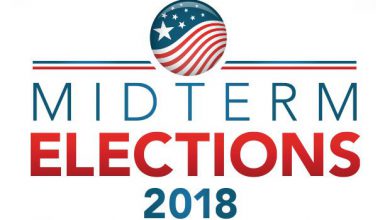 It's time for the midterm elections, and the stakes are high this year. Eligible seniors are encouraged to vote if they registered.
"I'm on the edge between voting and not voting," senior Helen Calderon said. "I feel like my vote won't matter."
The race for a spot in the U.S. Senate has Texans on the edge of their seats. According to polls as of Oct. 17, incumbent Ted Cruz is favored to win, as Beto O'Rourke trails by nine points. Although students are indecisive, the fact that they want to vote is huge.
"I am voting because I feel that it is a civic duty being an American citizen," senior Montana Whitley said. "But getting information is crucial to make an informed decision."
Some students have solid opinions about voting and are excited to participate in the process. Since learning about the different political parties in government class, it has allowed students to identify which party they belong to and helped them learn about the voting process
"It's important to vote," senior Rozlyne Manor said. "I you are educated of the way politics work and you have an opinion on it, then your opinion should be heard."
Leave a Comment