Zombie Prom
Theater students get ready to rock n' roll at upcoming musical event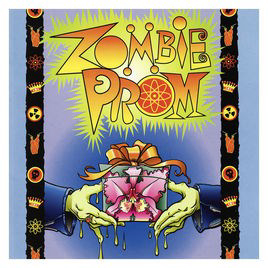 Musical theater students will perform Zombie Prom from Jan. 17-19 on the Raymond E. Hartfield Performing Arts Center's main stage.
''I'm excited because this is my first musical as a choreographer,'' junior Claire Cheney said.
Tickets are $12 for students and seniors, $17 for adults. Reservations can be made on McNeil Theater Website or Great Event Seats.
''I'm looking forward to presenting my last main stage show, because I'm a senior,'' Ana Kinnebrew said.
Synopsis: Zombie Prom is set at Enrico Fermi High School located near an unstable nuclear power plant. Pretty senior Toffee has fallen for Jonny, the class bad boy. Family pressure forces her to end the romance and Jonny responds by charging off on his motorcycle to the nuclear waste dump. He returns glowing and determined to reclaim Toffee's heart and take her to the prom. Ms. Strict, the principal, orders him to drop dead while a scandal reporter seizes on him as the freak du jour. History comes to his rescue while a tuneful selection of original songs in the style of 1950s hits keeps the action rocking across the stage.
Leave a Comment