Girls Go CyberStart!
A club about cyber security for female students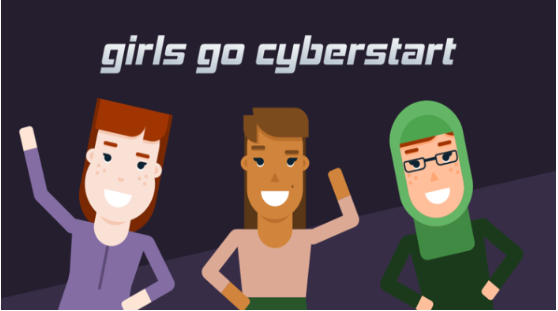 Girls Go CyberStart (GGCS) club had their second meeting of the year on Friday, Feb. 7. GGCS is a national high school competition which encourages female students to learn more about cyber security through online challenges. GGCS club at McNeil recruits girls who are interested in competing and solving challenges together as a team. 
"When Mr. Emry told me to participate in this competition, I found out that many schools are working together to solve the challenges," Co-President of the club sophomore Dana Kim said. "I wanted to gather members who are interested in facing the cyber security problems that can be easily seen in real life and develop our awareness of cyber security." 
The GGCS competition is composed of three stages: CyberStart Assess, CyberStart Game and CyberStart Compete. Girls must complete a certain amount of challenges to advance to the next stage.
"I joined this club because I'm very interested in the STEM field and I like solving challenges which apply in the real world of technology and code," sophomore Nikita Chaudhry said. "I really like the purpose of this club and I think that is very encouraging and helpful for the girls who are interested in the technical career field."
The club meets on every B-day Friday during Flex at room A108. 
"Along with reaching for success and a good result on the competition, I am looking forward to finding the hidden cyber security talents from the girls and guiding them to dig deeper in this field," Kim said. "I'm super excited about this club because it will allow the girls who are often considered as a minority in the stem field to share their love and interest."
About the Writer
Sowon Kang, Reporter
Hi! This is Sowon Kang and I am a sophomore reporter. This is my first year on the McNeil Trailblazer and I'm so excited to write interesting news and...