Congress certifies electoral college, lawmakers call for Vice President Pence to enact the 25th amendment
Following riots at the capitol building Wednesday, Congress certified the electoral college, confirming Joe Biden's victory, early Thursday morning. Speaker of the House Nancy Pelosi and Senate Minority Leader Chuck Schumer, along with other lawmakers, are calling on Vice President Pence to enact the 25th amendment and remove President Trump from office.
"Yesterday, the President of the United States incited an armed insurrection against America," Pelosi said in a news conference Thursday. "If the Vice President and the Cabinet do not act, the Congress may be prepared to move forward with impeachment that is the overwhelming sentiment of my caucus and the American people. Justice will be done to those who carried out these acts, which were acts of sedition, and acts of cowardice."
Republican Rep. Adam Kinzinger of Illinois has joined Democratic lawmakers in calling for the 25th amendment to be invoked.
"It's time to invoke the 25th amendment and to end this nightmare," Kinzinger said in a statement Thursday. "The President must now relinquish control of the executive branch, voluntarily or involuntarily."
Following the events at the capitol, many Trump Administration employees have resigned including Transportation Secretary Elaine Chao. Chao's resignation will take effect on Monday, Jan. 11.
"Yesterday, our country experienced a traumatic and entirely avoidable event as supporters of the President stormed the Capitol building following a rally he addressed," Chao said in a statement addressed to her Department of Transportation colleagues Thursday. "As I'm sure is the case with many of you, it has deeply troubled me in a way that I simply cannot set aside. We will help my announced successor Mayor Pete Buttigieg with taking on the responsibility of running this wonderful department."
In a statement Thursday, President Trump committed to "an orderly transition." While protests were going on at the Capitol on Wednesday Trump released a statement urging protesters to go home, while also saying "we love you, you're very special."
About the Writer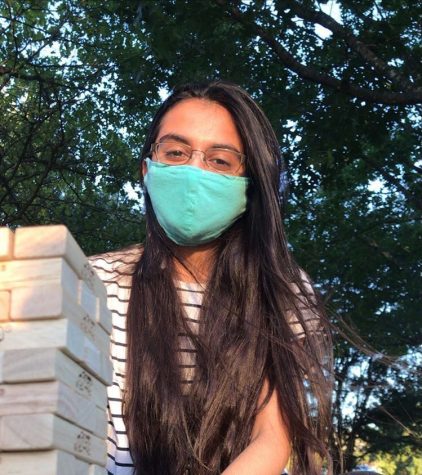 Areebah Bharmal, Editor In Chief & News Editor
Hey, my name is Areebah, and this year I am Editor in Chief. I'm hoping to make the most of my senior year this year even if it hasn't started the way...