Federal action against Texas Abortion Law
A lawsuit was filed against Texas two weeks ago by the US Federal Government regarding Texas Senate Bill 8 (SB8), or the Texas Heartbeat Act on abortion. According to the federal government, the law ignores the US Supreme Court decision of Roe v. Wade, making the law unconstitutional. 
Governor Abbott's SB8 law prohibits abortions to occur after six weeks of pregnancy and allows citizens to sue clinics or individuals for up to $10,000 if the law isn't upholded. The law is in direct violation to Roe v. Wade, which protects a pregnant woman's liberty to perform an abortion without excessive government restriction. 
"The obvious and expressly acknowledged intention of this statutory scheme is to prevent women from exercising their constitutional rights by thwarting judicial review as long as possible," U.S. Attorney General Merrick Garland said while announcing the lawsuit. "Thus far, the law has had its intended effect."
Women and Democrats as a whole have protested against the SB8 law due to certain elements it lacks such as exceptions for incest and rape victims. However, Governor Abbott believes the law does not lack the following. 
"It doesn't require [exceptions for rape victims] at all because it obviously provides at least six weeks for a person to be able to get an abortion," Governor Abbott said. "That said however, let's make something very clear: rape is a crime and Texas will work tirelessly to make sure that we eliminate all rapists from the streets of Texas."
Some oppose the plan due to the difficulties certain women will experience in receiving an abortion such as the short time period and those unable to travel out-of-state.
"Most women in Texas who can afford it will get their abortions out-of-state," Constitutional Law Professor at Georgetown University Lawrence Gostin said. "But for poor and rural women, the effects on their physical and mental health could be devastating."
Despite the US Supreme Court refusing to block the SB8 law, President Joe Biden ordered a government effort to guarantee a woman's right for abortion in Texas. House Speaker Nancy Pelosi also promised congressional action on the issue. 
"We will be putting Roe v. Wade codification on the floor of the House to make sure that women everywhere have access to the reproductive health that they need," House Speaker Pelosi said.  "Many of the women who will be disadvantaged in this are women of color, poor women and the rest. We want women everywhere, in Texas and everywhere, to have the respect they deserve for their decisions about their own reproductive health."
Leave a Comment
About the Writer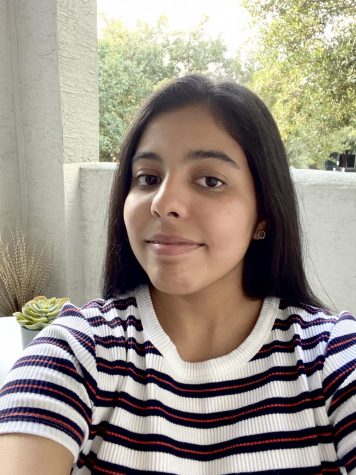 Laura Rivera, News and Life & Arts Editor
Hi, I'm Laura Rivera and I'm a senior this year. This is my third year working for the Trailblazer, but fourth as part of the journalism department....