McNeil Feels the Lasting Impact of COVID-19 Learning Loss
In 2020, many of society's most enduring institutions were altered by the pandemic. Schooling was one of these that changed the most drastically, with lockdowns and precautions forcing students to go from in person to online, from seeing friends and teachers everyday to a new, indirect connection with them. The reduced interaction and abrupt change in teaching methods proved to be insufficient for many students, who struggled with at home learning.
"It was pretty horrible," junior Sebastian Hopeman said. He spent the entirety of the 2020-2021 school year learning from home. "Having barely any contact with people just made me so much less motivated and there was no real purpose to do anything. My work ethic dropped dramatically."
As school regains a sense of normalcy for many, the effects of last year are still being assessed, and learning loss has emerged as an issue for many students. Learning loss is a term previously used to describe the content forgotten by students following school breaks. It developed a new meaning during the pandemic, and now is used by experts to describe the material that students never learned due to changes in schooling during COVID-19. According to a study done by the Organization for Economic Cooperation and Development (OECD) and Harvard, students in the US had lost an average of about 20 days of school by mid-May of 2020, and many students reported an overall lower quality of learning. McNeil math teacher Alice Snow has felt the effects of this loss in her classes. This school year, she was forced to alter the speed  at which she teaches units because students were struggling to keep up.
"We slowed down the pace so that we were not covering as much material in the same amount of time," Snow said. "But it's a matter of having a certain amount of concepts we have to get squeezed in from start of school to end of school, so we're going to skip a couple concepts this year. We're going to sacrifice a few things."
Management consulting firm McKinsey & Company reports that as of May 2021, students were five months behind in math and three months behind in reading on average, due to a lower quality of schooling and an overall drop in content learned during the pandemic. This education loss could culminate to an estimated economic loss of $150 billion in the US by 2045, according to CNBC. On a smaller scale, learning losses from the 2020-2021 school year will continue to harm students at McNeil this year and beyond.
"This is the first year we've had to slow down the material and my guess is we'll probably have to go at a little slower pace next year," Snow said. "For my seniors who are heading off into college, they're not getting some of the concepts that would have made it easier for them in college, and I don't think colleges are particularly slowing down their classes."
Another factor that added to learning loss was a rise in cheating during online schooling. Completing assignments and tests at home with limited supervision often gave students a perfect opportunity to cheat. With less access to direct help from teachers, as well as altered structures of teaching, students also had more reason to turn to these methods. Snow says that this harmed students, as they currently struggle to keep up after relying on outside sources to succeed last year.
"[Last year], I found that a lot of the students were getting a lot better grades than what would have been predictable, and I think it's because of using the internet to get answers to homework," Snow said. "Some of the calculus problems we had – there's some really bizarre ways that you can solve them and I saw those processes, not the process that I showed in class."
McNeil, along with the US as a whole, will continue to see the effects of pandemic-era schooling well into the future. Already, these effects have been distributed disproportionately, hitting low-income students and students of color the hardest. McKinsey & Company reports that schools with a majority of Black students are now behind in reading by double the amount that majority white schools are, due to the pandemic. 
Meanwhile, students such as Hopeman are now relearning how to succeed at schooling in person.
"I got back into the routine pretty quickly, but it's definitely changed my focus," Hopeman said. "This year has definitely been a lot better. It's a lot easier to be motivated to do assignments. I do a lot better on tests now because I actually have to study for them and try for them."
Snow believes the journey to recovery from student learning loss must be approached by students and staff together.
"I think it's a mutual thing," Snow said. "Teachers need to be patient with students, but students need to work a little harder to try to get caught up, which I think is going to be hard after not having to work too much at all last year."
Leave a Comment
About the Contributor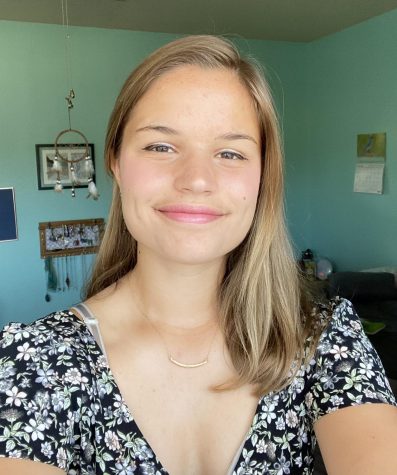 Carter Poore, Editor In Chief
Hi, I'm Carter. I love writing, listening to Lorde, playing tennis, watching SNL and following politics.