Class of 2023 Not Considered For National Merit Scholarship, Can Use SAT to Enter
Juniors who took the PSAT in October will not be considered for the National Merit Scholarship Program due to testing irregularities at McNeil. However, they will have the chance to enter the program by taking the SAT through June and sending their scores to the College Board, which will use the highest score they receive.
According to the administration, students who qualify through alternate entry (by taking the SAT) will be considered for the scholarship with the same cutoff score as those who use the PSAT to qualify. Historically, this Selection Index cutoff score has been around 220 in order to become a National Merit Semifinalist. Administration has already contacted parents of all juniors who got a selection index of 219 or higher and has sent them information on how to participate in Alternate Entry.
"I feel like that's just not good," junior Jude Wilson said about not being considered for the National Merit Scholarship. "I personally actually did quite well on it. I don't know if it would be quite good enough to qualify, but I feel like at least the vast majority of people were doing it in a good environment and their scores should be considered because people worked very hard on that test."
All students, regardless of initial PSAT scores, will have the opportunity to qualify for the scholarship program through alternate entry. Associate Principal John Mark Edwards will send more information on entry to all juniors soon. He also says students can reach out to him seeking more information now.
"There was a year, two or three years ago, that 219 was the cutoff Selection Index, so we called everyone 219 and above," Edwards said. "We have not contacted the commended scores yet. I've made multiple calls to the National Merit Scholarship Corporation and it's not yet clear if they are affected or not. We are going to communicate more with everyone who's close, just in case, but I have not had the opportunity to do that."
Students must apply for alternate entry through the National Merit Scholarship Corporation (NMSC) with approval by the administration. If approved for alternate entry, they can send SAT scores to College Board (organization code 0085) using free score sends. Students can send as many scores as they wish from SATs taken between October and June and their highest score will be considered.
"The NMSC will consider an SAT score in the exact same way they considered a PSAT score for any junior student in the alternate entry process," Edwards said. "So what's going to happen is they will take the different scores from the SAT and they will create a score selection index in the exact same way they did the PSAT. The score and the scale are different, but the selection index score isn't different. A selection index score on the PSAT and a selection index score on the SAT are comparable measurements."
The school declined to reveal the exact cause of the scores not being considered, but they did reveal that it was due to a testing irregularity. College Board defines testing irregularities as "problems, irregular circumstances or events associated with the administration of a test that may affect one test taker or groups of test takers." Edwards said that College Board did not reach out to the school about what the irregularity was before students found out their scores were disqualified.
"As I shared with the families, we do know more than we've said, but we aren't allowed to talk about it anymore due to the confidential nature of the situation," Edwards said. "But like all other things, we make sure we can protect the students that are required for protection."
Edwards said the school is taking steps to amend the irregularity so it does not affect test takers in the future.
"Based on what the College Board has informed us the testing irregularity was, we've taken necessary steps to make sure that testing irregularity doesn't occur again," Edwards said. "We are convinced that the steps we are going to take to rectify this error – or this irregularity – for the SAT on March 2 will be efficient."
Scores not being considered has been a setback for many juniors, who were hopeful about the opportunity to enter the scholarship program.
"I felt very disappointed," junior Polina Lee said. "I worked really hard for it and I was counting on the scholarship to really help fund my college education."
Leave a Comment
About the Contributor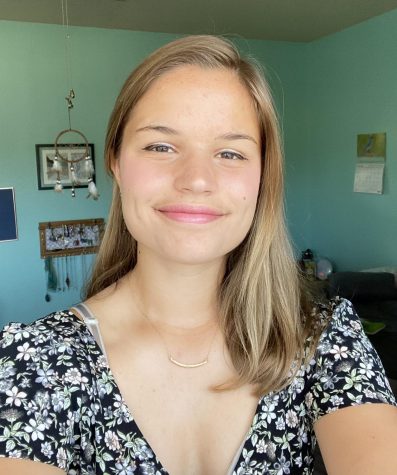 Carter Poore, Editor In Chief
Hi, I'm Carter. Other than writing and editing for the Trailblazer, I am the girls tennis team captain and I enjoy reading, watching TV, going for walks...