McNeil Club's Project Selected to Travel to Space
The McNeil NASA Techrise club's proposal has been accepted by NASA as one of 57 experiments that will travel to space. Their project uses a substance called coagulant-flocculant, which purifies water. They will test if this method of purification works in microgravity when the experiment is launched on a Blue Origin suborbital rocket. The launch is planned for early 2023.
"The main thing that NASA uses [for water purification] is very expensive and it's a very complex system," club member Camden Stabeno said. "If it does break, there's no other system they can use, so this powder can be something they use in an emergency or on other planets where they have to purify a lot of water. If we colonize a planet, that could be something we use instead of using the method we have now, which doesn't purify very much water at a time."
The club took part in a nationwide competition against thousands of schools across the country. As part of their selection, they will receive $1,500  to build their project and the chance to consult regularly with a team of mentors at NASA.
"There was a presentation and all the names were going up on the screen and our name was there for a second," Stabeno said. "We were all in shock when we saw it."
Changxu Liu founded the club at the beginning of the year, specifically to compete in the NASA Techrise program. He says he's interested in life in space.
"There are lots of challenges for living in space," Liu said. "You have to be really efficient. Many of those aspects used in space for efficiency can be brought back here on Earth to make life better as well, so that's kind of why I got interested and that's kind of why I started this.
The club's twelve members originally split into three groups of four that each sent a proposal to the competition in order to maximize their chances of being selected. Now, Stabeno says the club aims to come together and collaborate to get their final product.
"Right now, it's been a lot of work but hopefully we can bring everyone in," he said. "I'm really excited about when we can start doing more hands-on things with the mechanical part of the design and building the experiment and all come together, all twelve of us."
The club sees potential in the project not only for life in space, but also for opportunities in their lives here on Earth.
"There's so many things I've already learned. I think that can open a lot of doors, especially going into college," Stabeno said. "There's already a ton of things I've learned from this project – either in designing it or with programs, I mean anything."
Leave a Comment
About the Contributor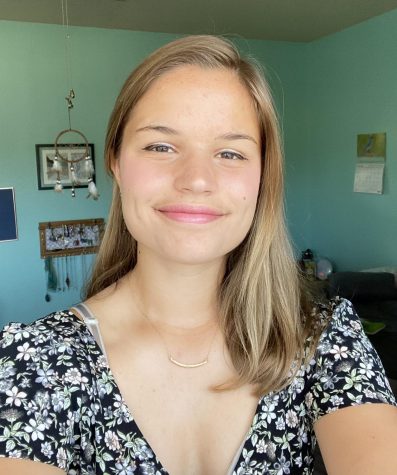 Carter Poore, Editor In Chief
Hi, I'm Carter. Other than writing and editing for the Trailblazer, I am the girls tennis team captain and I enjoy reading, watching TV, going for walks...