Library Recognizes Challenged Literature During Banned Books Week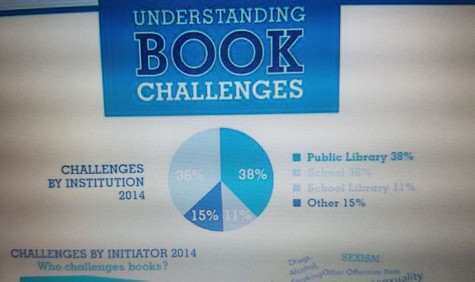 In order to recognize pieces of literature that have been challenged or have been deemed controversial within the public, the library will hold its annual Banned Book Event Sept. 27-Oct. 2.
Books are everywhere. Just in the state of Texas exists a countless number of libraries which houses numerous pieces of literature.
There are, however, only so many books that the public can be satisfied with.
Librarian Amelia Lewis plans to do a game theme for the week. Lewis believes  talking about the hard facts such as the First Amendment, the American Library Association, or the educational standard policies would bore the students, she hopes that the game theme will make it more enjoyable.
"It all depends on what the teachers want," Lewis said. "Some teachers want just a quick, 10-minute talk, just to let the kids know what's going on. Some teachers want a full presentation."
The presentation includes opinion inquiries relating to censorship, freedom of speech, and book content.
Leave a Comment