Justice Breyer should announce his retirement at the end of this term
Supreme Court Justice Stephen Breyer has become a point of contention as a divide is drawn within the Democratic party over his future on the court. While some call for his retirement, hoping to allow Biden to choose a younger successor to take his place, others stand strongly against the idea, even alleging ageism as the root of the plea for him to retire. However, in the delicate environment of today's politics, Breyer's retirement is simply the logical choice. 
For liberals, the death of Supreme Court Justice Ruth Bader Ginsburg was a doubly bitter event. On one hand, people mourned the loss of an admirable woman. Ginsburg was a defendant of human rights, a cancer survivor and only the second woman to serve on the supreme court. But, at the same time, they mourned the loss of a liberal justice from the court – a situation which could have been prevented by Ginsburg's retirement during Obama's time in office. This would have allowed Obama to choose her replacement – a pick that would have mirrored her own ideals. Instead, the timing was painful, with her death coming soon before the 2020 election, giving Trump the opportunity to choose her successor. In her place, he chose a woman that represented everything that Ginsburg was not. Before being confirmed by the senate in 1993, Ginsburg made it very clear that she supported abortion rights, calling it "essential to womens' equality." Meanwhile, her successor, Amy Coney Barrett dodged questions about her personal views on abortion, but said that she believes restrictions on abortion "would change," presumably to be more strict. 
Even worse, Trump choosing her successor was an act of hypocrisy. It came four years after Obama's Supreme Court pick to replace Justice Antonin Scalia was blocked by Senate Republicans on the basis that it was too late in his term. He was 8 months from the election. When Trump announced that he was nominating Barrett, he was just over a month away from the election. Both times, Mitch McConnell played a key role in the nomination, first leading the charge to block Obama's pick, then ushering in Barrett to take Ginsburg's place.
Ginsburg's death should have acted as a warning to Breyer, as it left him to contend with a more conservative supreme court. Still, he insists on retiring on his own terms, begging the question – how long will be enough for him? He may not struggle with the same health issues as Ginsburg, but extending his time in office is a risk nonetheless.
 "I do not believe I should stay on the Supreme Court, or want to stay on the Supreme Court, until I die," Breyer told NPR this year. Surely Ginsburg did not intend to do so either. 
We've already gotten a glimpse into how devastating the outcome of this conservative Supreme Court can be. Texas's extremely restrictive six week abortion ban went into effect on Sept. 1 after the Supreme Court refused to block the law in a 5-4 ruling. The three liberal judges as well as John Roberts voted against the law, while the remainder voted not to take action. The ban will make the majority of abortions illegal in Texas, contradicting the landmark Roe v. Wade decision, which prohibits states from banning abortion before the fetus is viable.
This portrays the frantic fight between Democrats and Republicans to sway the Supreme Court to the will of their party, as well as what these same politicians will do to achieve their goals. As of now, Breyer is the oldest of the justices at the age of 83 and one of only three remaining liberal-leaning justices on the Court.  The Supreme Court term ends in July 2022, months before the midterms that could shift the senate, causing Democrats to lose what narrow majority they have. 
By continuing to work through elections, Breyer not only may give up his summer in Martha's Vineyard and his days without work. He also risks jeopardizing peoples' futures, rights and access to health care. Frankly, it's a selfish risk to take.
Leave a Comment
About the Writer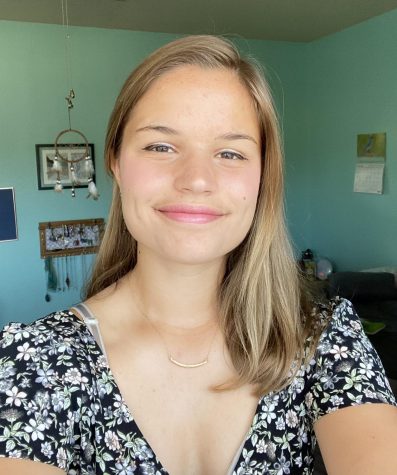 Carter Poore, Editor In Chief
Hi, I'm Carter. Other than writing and editing for the Trailblazer, I am the girls tennis team captain and I enjoy reading, watching TV, going for walks...