GLAX Team Makes School History as Season Ends
The season that girls lacrosse had this year was, in a word, phenomenal. With 11 wins and 2 losses, they went above and beyond what they have done in the past. Having such great scores to their name, the team definitely has some bragging rights. Not only did they play well, but they grew as a team.
"My favorite memory of the season would probably have to be when we went to our Aggieland tournament in College Station," Cat Buechler said "It was our first real tournament and it was when the team bonded. We were in a conference room going over our game plan for the next day and our coach was drawing up one of our plays, it looked like a clown and no one could keep a straight face. That was the first time I realized how close of a team we were going to be and how laid back the team was. I was intimidated at the beginning of season, but, at that moment, I realized there was nothing to be afraid of."
Even though they lost at state playoffs, the fact that they made it there for the first time in McNeil history is a big accomplishment.The end of this season was bittersweet for the team, seeing as they are losing several of their all-state players including Kailyn Elkins, Mikala Bonner, Lauren Wagner and Bianca de Leon. .
"I will definitely miss the seniors the most." Buechler said "There are 10 seniors this year and they made up the majority of our team. My 'big sister' on the team is a senior and they kind of 'adopted' me into the team and so I was closest with the seniors. It is going to be so different without them next year."
About the Contributor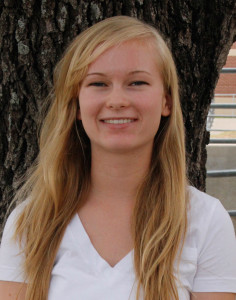 Shannon Steidel, Editor In Chief
Hi I'm Shannon, I'm a senior and Editor-In-chief this year. I'm a member of the Color Guard and in my free time I like to read, listen to music, and spend...