Maverick Softball Still Fighting to Win
Softball girls have struggled to try to find their A-game; with several losses in a row, the team is trying to turn things around for the better. Lately, they have had several close games, where it's only a matter of a point or two in the last couple of minutes that decided who won and who lost.
"We have seen some really great things this year," coach Terri Pierce said ."We have a good group of girls and they work extremely hard. We have just struggled to put together a strong offensive and defensive game together when it really counts. We have had some close district contests, but we have not been successful in putting up more runs than our opponents on the scoreboard."
Their progress can be seen in their back-to-back games against Stony Point, where the first game resulted in a 3-8 loss and the second game the next day was only a 2-4 loss.
They had similar results in a close game against Westwood that ended in a 12-13 loss, and a loss against Pflugerville where the score was 3-5. Their luck seemed to run out in a game against Round Rock however, when they lost 1-12, Round Rock having the home field advantage.
Despite the losing streak, the Lady Mavs are staying positive and working hard to achieve their goals.
"One of our goals this year is to make playoffs," Pierce said "This district is a tough one to compete in, but I'm still hopeful that the hard work and the determination that we have been working on building in the program will push us past the district games and into the playoffs. It will require a new focus from the girls, but I believe that they are up for the challenge."

About the Contributor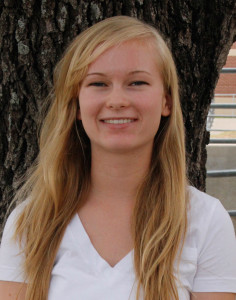 Shannon Steidel, Editor In Chief
Hi I'm Shannon, I'm a senior and Editor-In-chief this year. I'm a member of the Color Guard and in my free time I like to read, listen to music, and spend...