On Top of Their Game
Varsity boys' basketball undefeated in district play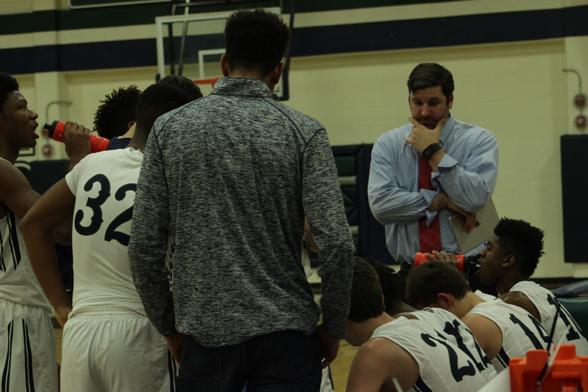 Halfway through their district season, the boys' varsity basketball team has yet to lose a district game.
With an overall record of 21-5 and a district record of 8-0, the team has worked hard to maintain their winning season with a well-rounded approach.
"We have gotten better at preparing mentally for every game," Coach Darrell Hagemann said.
The first district game was Dec. 18 against Cedar Ridge. Since then, they've played the other six teams in district 13-6A once. On Jan. 26, the second round of games began with another win over Cedar Ridge, 72-55.
The team also has the largest difference in points scored and points allowed by far. With 131 more points scored than allowed, they are nearly 70 points ahead of the nearest competitor, Rouse.
Despite the success the team is experiencing, players understand how important it is to practice hard and play hard all season.
"We need to show up and continue to improve in all areas," Hagemann said. "We need to be playing our best team basketball this time of year."
Hagemann said he hasn't planned for the postseason yet. The team is ready to advance far into playoffs, but they are taking each game as it comes.
"We try to emphasize treating each game the same," Hagemann said. "If it is the first game of the year or a playoff game."
Leave a Comment